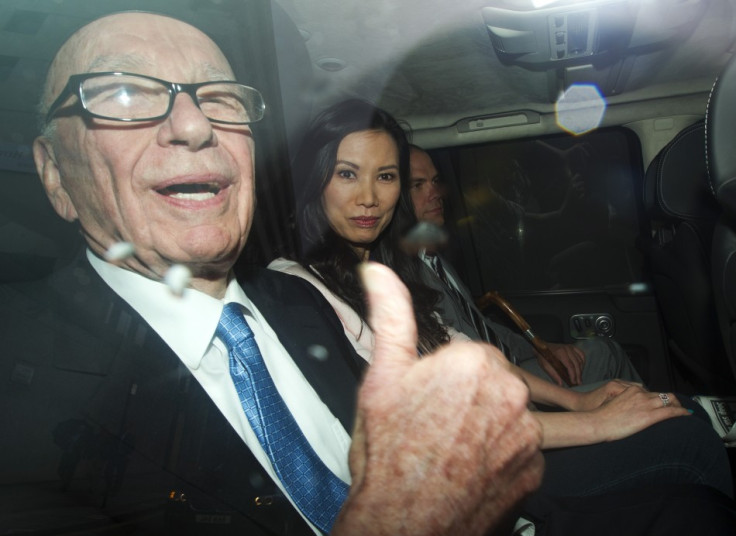 Media mogul Rupert Murdoch's News Limited made a takeover bid of A$1.97 bn (US$2bn, £1.3bn) for James Packer's majority-owned media investment firm Consolidated Media Holdings (CMH).
News Limited is the Australian arm of Murdoch's media empire and the move is seen as an attempt on the part of the octogenarian to expand his presence and control in Australia's media sector.
"News confirms it has put a conditional proposal to Consolidated Media, which, if implemented, would result in News acquiring 100 percent of Consolidated Media at a cost of approximately Aus$1.97 billion," AFP quoted News as saying.
News would be offering Aus$3.50 for each share of Consolidated Media, a subscription television company, whose major shareholders are Consolidated Press Holdings and Seven Network Limited.
If the deal successfully goes through, News would be holding 50 percent of the control of Foxtel, a prominent pay television company in Australia.
CMH and News Corp presently hold 25 percent each of the stakes in Foxtel with Telstra holding the other half of the company.
News would also emerge as 100 percent stake holder of Fox Sports in which CMH now has 50 percent control.
However, the takeover offer would be subject to a number of terms and conditions and the approval from the competition watchdog.
"CPH welcomes News's proposal and looks forward to Consolidated Media and News working together to address the detailed terms and conditions," said James Packer, who owns 50 percent of the stake in the company through Consolidated Press Holdings in a statement.
The announcement of acquisition came as News is reportedly going ahead with its plans of major restructuring including job cuts. Recently, News was also hit by dwindling advertisement revenues, a major roadblock for the media companies in general.
News' rival Fairfax slashed 1,900 jobs on Monday.
If the deal goes through, the Packer family's media interest will be down to small holdings in the Ten Network.
Son of late Kerry Packer, a media mogul in Australia, Packer inherited the media company. Since his father's death, he moved away from the family's media business and concentrated on building a worldwide gambling empire.