Conservative commentator Rush Limbaugh has hit out at the media, stating they 'can't destroy' Donald Trump despite having a 'blueprint' to destroy officials they dislike.
His comments come just days after the president's first solo press conference, in which he launched an attack on the media.
Trump blamed the press for the "fake news" he said accompanied the "real leaks" of information that have plagued the White House since Trump took office.
And Limbaugh appeared to back Trump's complaints he is treated badly by the press, telling Fox News Sunday in an interview: "The media did not make Donald Trump and they can't destroy him."
He added: "They have a formula, they have a blueprint for destroying Republican officials they don't like.
"It's not going to work on Trump. He doesn't fit that mould. They're trying to every day. It's kind of comical to watch."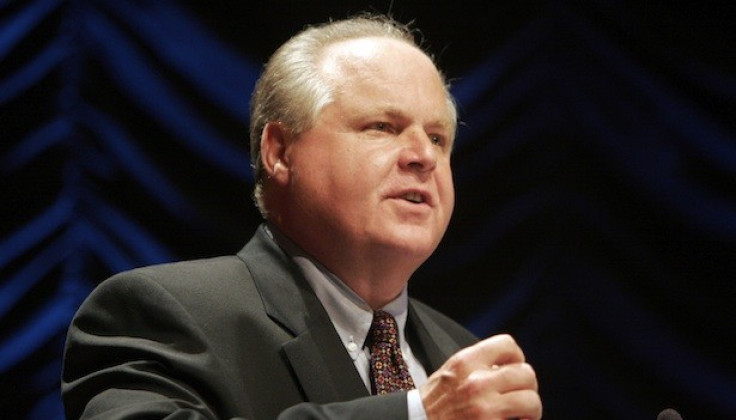 The radio host also compared Trump with former president Barack Obama, appearing to suggest Obama had more support from the establishment than Trump.
"Donald Trump has nobody helping him other than the people who voted for him," Limbaugh added. "Obama had the media. Obama had the judiciary. Obama had all kinds of support."
After a troubling few weeks for Trump that have included numerous information leaks and the resignation of his national security adviser, Mike Flynn, Trump attempted to emphasise his grassroots support by holding a rally in Florida over the weekend reminiscent of his campaign days.