Russell Brand on Iraq Crisis: 'We've Caused This Problem'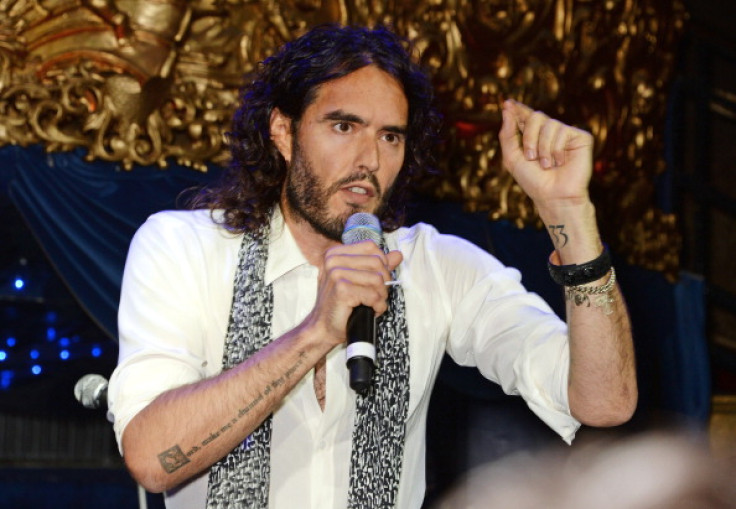 Russell Brand has said he blames Britain for causing 'desperate' Muslim youths in this country to want to fight with Isis, now known as Islamic State.
In his latest tirade on YouTube, the stand-up comic and actor said he understood why IS would be "appealing" for men like 'Jihadi John' – the man said to be behind the brutal killings of American hostage James Foley and Steven Sotloff – who were disenfranchised from society.
"We've caused this problem, make no bones about it," he said on his YouTube series The Trews.
"What frame of mind would I have to be in to leave my house in f****** East London and go, 'Right, I'm going to the desert to kill people,'" he said.
"You'd have to take away my material comfort, my sense of security, my sense of connection to the country, my sense of togetherness - all of those things would have to be stripped away from me."
Brand said the fact there were "so many desperate people, alienated people" was an indication "to build a more coalescent, inclusive, communicative and bonded society in Britain."
"So people don't think 'I want to go to Syria and cut people's heads off, I like it here. I feel included. I have values."
The author also said he could see why the east London murderer, who is yet to be identified, would be attracted to join IS.
"Suddenly, whoever the lad was that killed the American journalist, went from being a disenfranchised youth in east London with voice; no cultural identity worth having other than one of constant suspicion and condemnation, to directly addressing the president of the United States. You can see why that would be appealing."
He argued that terrorism was "the nuclear bomb of the disenfranchised" and said that unless attitudes changed, it would continue.
The more we bomb these regions, the more "we create these problems for ourselves in the future", Brand said.
"I don't accept that people who have lived in a milieu of constant cosseting and privilege like David Cameron saying British working-class people have got to over there and die or there is justification for more Iraqi or Syrian people dying or Muslim people who feel so disenfranchised that they go over there."
He added that Western governments like in Britain were using the threat of IS to "impose terrorism measures on us the domestic population".
© Copyright IBTimes 2023. All rights reserved.