The US has urged Russia to stop facilitating sieges in conflict-hit Aleppo, arguing that it is aggravating the humanitarian crisis in Syria by depriving people on both sides of the city of necessary aid. Rather, Washington and its allies want Russia to use its influence on President Bashar al-Assad to put an end to the sieges across Syria.
However, Russia, which is helping the Assad-led government forces to fight rebels and Islamic State (Isis) terrorists in the region, accused Washington of politicising a humanitarian issue. Russia said the US and its allies should acknowledge the fact that humanitarian problems in Syria were not the result of the counter-terrorist operations launched by the Assad government.
More than a quarter of a million people in Syria are living under siege in rebel-held areas after offensives launched by government forces succeeded in cutting off connections to areas under rebel control. The rebel forces, on the other hand, have been launching a counter-offensive to break the siege. These clashes, ongoing for the past five years, have led to displacements of hundreds of thousands of people from many Syrian cities.
US Ambassador to the UN Samantha Power said on Monday (8 August) that UN data showed around 80% of the besieged areas across Syria was a result of action taken by the government forces. Aleppo, which was Syria's biggest city before the conflict began five years ago, has also been divided between government forces and rebel forces since the summer of 2012.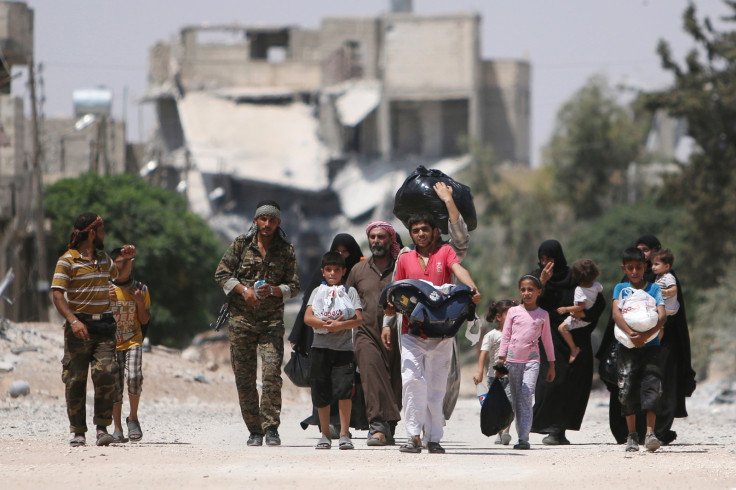 Power called for a 48-hour humanitarian pause every week in fighting to deliver aid to Aleppo. "If the fighting continues it is conceivable that civilians on both sides of Aleppo could be cut off from the basic assistance they need. We cannot allow this to happen," Reuters quoted her as saying during an informal meeting of the UN Security Council.
The US, Britain, France, New Zealand and Ukraine took part in the meeting on Aleppo where a "White Helmet" rescue worker and two US-based doctors from the Syrian American Medical Society, who recently returned from Aleppo, briefed the officials about the situation in the war-torn city.
Meanwhile, Russian deputy UN Ambassador Vladimir Safronkov urged the US and its allies to "admit that the main cause of all of the humanitarian problems in Syria is not the counter-terrorist actions by the legitimate government of Syria".
"The propaganda and the emotional rhetoric, the unfounded accusations, the information campaign, means that we cannot move toward a political settlement in Syria," Safronkov said, adding that the first step toward ending the conflict should be to jointly combat terrorism, followed by a renewal of peace talks.