Terror suspects arrested on Friday (5 August) from Indonesia's Batam Island for plotting a rocket attack on Singapore's Marina Bay belong to a group that has been active for two years in the country. The group, which was working in alliance with an Islamic State (Isis) fighter, has "dozens of members", Indonesian police said following investigation.
Indonesian police succeeded in foiling their planned attack and arrested six of the suspects, including the group's leader Gigih Rahmat Dewa. One of them was later released after police found that he was not involved with terror activities.
National police spokesman Boy Rafli Amar told a press conference in Jakarta that the militant group is called GRD, named after their leader. He added that the group mostly recruited members online and was operating under Bahrun Naim, an Indonesian militant who works for the IS (Daesh) in Syria.
Amar said the suspects were nabbed by anti-terror personnel after tracking them for months on social media. Nineteen-year-old Muhammad Tegar Sucianto was, however, released after no evidence was found to establish he had links with the militants.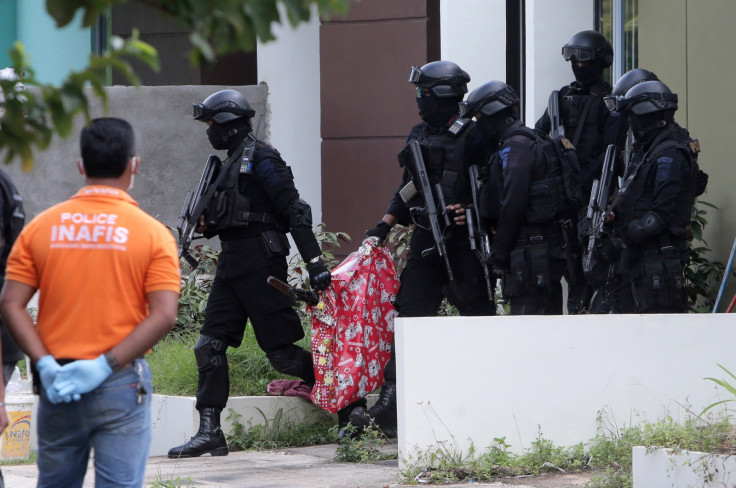 "My son was questioned at the police's Mobile Brigade headquarters. They asked him about the activities of the five [other] people. Of course, my son didn't know about it. He is an ordinary person. I was not informed when he was arrested," Desi Fitrianti, the released boy's mother, told Jakarta Post.
Eka Syahputra, Trio Syafrido, Tarmidzi and Hadi Gusti Yanda, along with their leader Dewa continue to be in police custody.
Amar said police also seized bomb-making materials, guns and arrows from the suspects' homes, but did not find any evidence related to the planned attack, indicating it was nothing more than a plan. "There was no specific timeframe for them to attack Singapore, but that was their target," Reuters quoted the police spokesman as saying.
It was earlier reported that the suspects belonged to militant group KGR @ Katibah GR, which is allegedly behind some of the terrorist attacks in the country.