Russia Central Bank Hikes Key Interest Rate to 8% in Surprise Move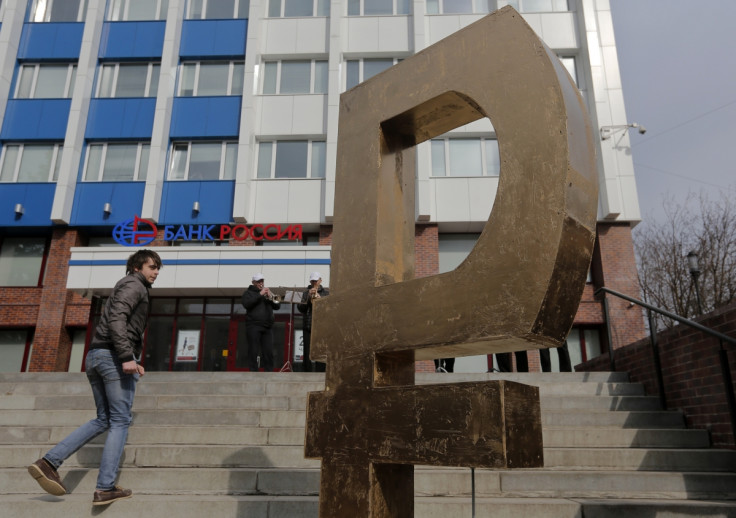 Russia's central bank unexpectedly hiked its key interest rate from 7.5% to 8% on Friday.
The move was designed to curb inflation risks in the Russian economy, according to a statement released by the Bank of Russia.
"Inflation deceleration in July 2014 has been slower than expected. At the same time, inflation risks have increased due to a combination of factors, including, inter alia, the aggravation of geopolitical tensions and its potential impact on the rouble exchange rate of dynamics, as well as potential changes in tax and tariff policy," the central bank said in a statement.
It is the third increase in Russia's key interest rate in four months. The bank last raised interest rates form 7% to 7.5% in April, in a bid to shore up the rouble and counter high inflation risks. The previous hike, from 5.5% to 7% was announced as a "temporary" measure in March.
Reeling from economic sanctions and the prospect of prolonged geopolitical strife, Russia's economy suffered a dramatic outflow of foreign capital in the first half of 2014, while narrowly avoiding a technical recession in the first two quarters of the year.
© Copyright IBTimes 2023. All rights reserved.