Russia has denied allegations that two US diplomats were spiked with date rape drugs as part of an "escalating harassment" of American officials. The two US diplomats were alleged to have been targeted while attending a United Nations (UN) conference in St Petersburg, Russia, in 2015.
A female and male diplomat were reportedly targeted at a hotel bar, where they were slipped an unknown substance while attending an anti-corruption conference. One of the victims had to be treated in hospital before being flown out of the country.
Radio Free Europe/Radio Liberty (RFERL) reported that hospital staff attempted to cover up the incident when they were unable to find the substance through blood tests.
It said that the electricity went out in one clinic with staff unable to obtain the necessary samples needed for an investigation.
Russian Deputy Foreign Minister Sergei Ryabkov reacted strongly to the reports suggested that maybe the Americans had just drunk too much.
"We are outraged," Ryabkov said in a statement posted on the Russian Foreign Ministry website. He added that the US may have been seeking "revenge" for the collapse of talks between the two counties over the deepening crisis in Syria.
"A probe conducted by Russia revealed that at the time no Americans had sought treatment at any St. Petersburg medical institutions," Ryabkov continued. "If, alternatively, they had just been boozing at a hotel bar, they have only themselves to blame."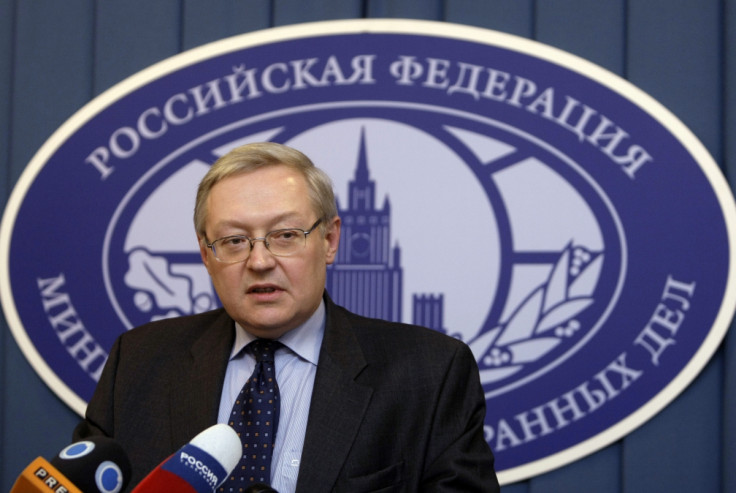 Ryabkov said that Russian investigators had responded "promptly" to information from the US Embassy but the Americans did not help, even with names of the victims. The US State Department has not commented on the claims but US State Department spokeswoman Elizabeth Kennedy Trudeau did respond generally to the reports.
Trudeau said according to CNN: "We are troubled, and we remain troubled, by the way our diplomatic and consular staff have been treated over the past two years. In particular, the harassment and surveillance of our diplomatic personnel in Moscow by security personnel and traffic police has increased significantly."