New Russian children's bed is modelled on missile launcher tied to downing of flight MH17
Now kids can snuggle into their very own surface-to-air missile system.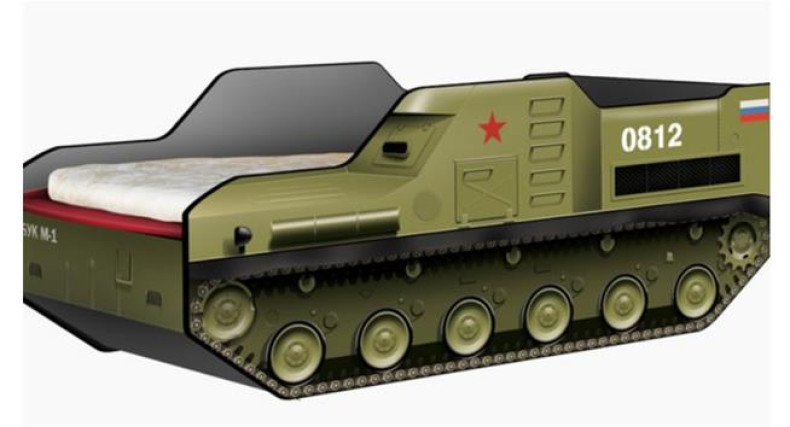 A Russian furniture company is selling a children's bed that resembles a Buk surface-to-air missile system, the kind that a Dutch report just linked to the 2014 downing of Malaysia Airlines Flight 17 over the Ukraine.
The crash killed all 298 people on board the flight en route from Amsterdam to Kuala Lampur.
The bed by CaroBus was initially even called the Buk. It features Russian military insignia and has a base that lifts in a way that looks like a missile ready to fire into the sky.
Is this some kind of joke?" an incredulous Russian reporter asked on his Facebook page.
The $175 bed was designed as part of the company's "future defenders of the motherland" series, reports the Washington Post.
CaroBus director Anton Koppel doesn't see what all the fuss is about. He notes that the company also builds beds shaped like pirate ships, Hummers, tanks and biplanes.
"Some kids want to be doctors, some want to be bakers, some want to be in the military," he told the Russian site Fontanka.
After a bit of flak, the company, however, has changed the name of the bed to the Defender.
A message on the company website selling the bed now says: "We draw your attention to the fact that this is a defensive weapon, not an offensive one. It has been guarding the peace in the skies since 1980."
Russia and pro-Russian rebels have rejected the Dutch investigation's conclusion that the Buk missile launcher that shot down Malaysia Airlines Flight 17 was taken from Russia into a part of Ukraine held by Moscow-backed separatists.