A Russian war fleet, including the aircraft carrier Admiral Kuznetsov, will not refuel in Spain on their way to Syria after the Nato member cancelled a planned stopover following concerns by the military alliance.
Moscow has withdrawn a request for three warships to dock at the Spanish port of Ceuta with the Spanish foreign ministry confirming the stopover would not take place.
The decision comes as UK Defence Secretary Michael Fallon said that Britain will send 800 troops, drones and tanks to Russia's borders next year.
Expected to arrive in spring 2017, the military deployment will be sent to Estonia where perceived Russian aggression has caused an uptick in Nato defence on the bloc's eastern border.
Spain had been under pressure from Nato to prohibit the fleet from docking and refuelling at Ceuta, an Spanish enclave in Morocco.
Russia's defence ministry said after that no request had been sent for the premier vessel, the Admiral Kuznetsov, to be refuelled at the port.
Permission was reportedly granted in September for three Russian ships to dock in the port between 28 October and 2 November.
According to the BBC, the Spanish foreign ministry said: "Given the information which appeared on the possibility that these ships would participate in supporting military action in the Syrian city of Aleppo, the ministry of foreign affairs requested clarification from the embassy of the Russian Federation in Madrid."
Admiral Kuznetsov, Russia's only aircraft carrier, had made its way through the English Channel en route to the Mediterranean heading to the coast of embattled Syria. The British army had been on high alert as it sailed through the channel, which has a width at some points, of just 20 miles (32km).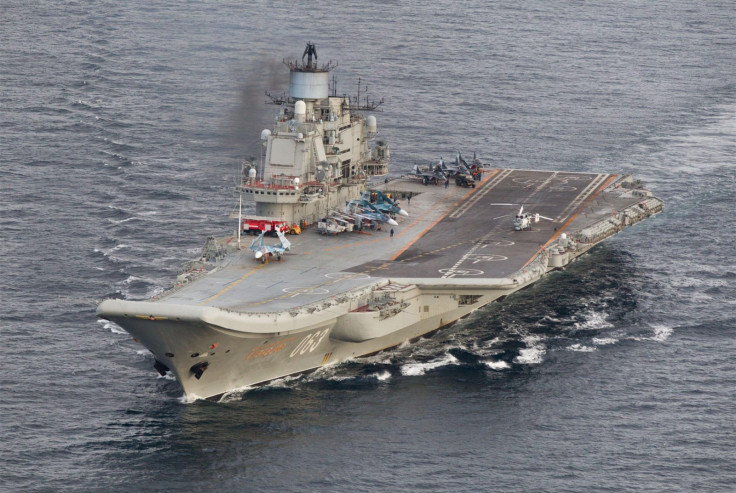 Nato Secretary-General, Jens Stoltenberg, had warned on Tuesday that the aircraft carrier could be used to target civilians, as Russia backs Syrian President Bashar al-Assad's army, who are fighting rebels and other forces.
He said: "We are concerned and I have expressed that very clearly about the potential use of this battle group to increase Russia's ability and to be a platform for air strikes against Syria"
Fallon had said the fleet had planned "to bomb Syrian civilians in Aleppo" and the Member of Parliament for Sevenoaks also announced today a bulking up of British presence on Nato's eastern border.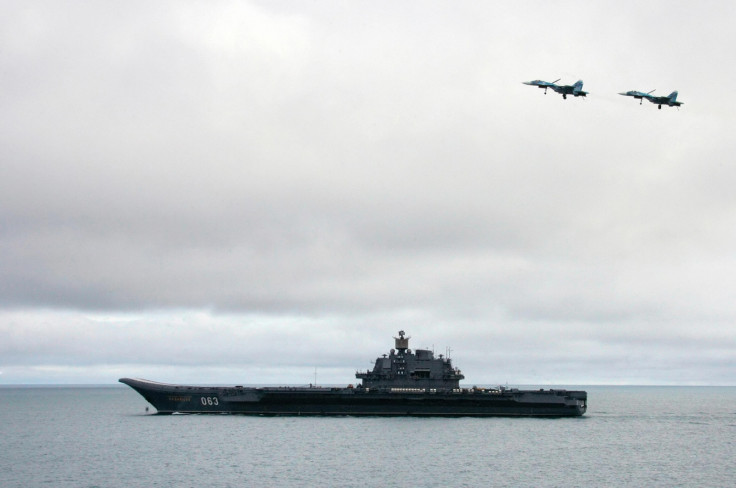 Fallon said the deployment of the 800-strong battalion, supported by French and Danish troops, will begin in May 2017. "Although we are leaving the European Union, we will be doing more to help secure the eastern and southern flanks of NATO," Fallon announced.
In addition the UK are also sending a Typhoon fighter aircraft to Romania to patrol around the Black Sea.
The move comes after British airspace has been repeatedly infringed by the Russian air force and eastern European states have complained of Russian aggression after the annexation of Crimea from Ukraine.