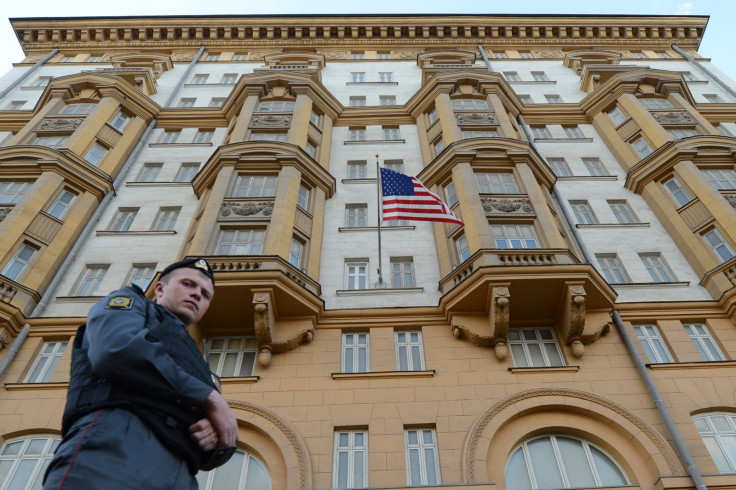 Russia has expelled two US diplomats in a culmination of a bizarre series of events. The move by Moscow came after an incident outside the US embassy in Moscow last month in which a Russian policeman attacked a US diplomat.
The American official was accused of being a CIA agent and he was subsequently attacked despite identifying himself. He was ordered to leave Moscow along with another embassy worker, with Russia's deputy foreign minister, Sergei Ryabkov calling them "persona non grata for activities incompatible with their diplomatic status".
Russia's foreign ministry spokeswoman Maria Zakharova said: "Instead of the CIA employee, who was in disguise, as we understand, it could have been anyone – a terrorist, an extremist, a suicide bomber."
Following the fracas, the US ordered two Russian diplomats to leave Washington DC in a move that was only announced on Friday, 8 July. The Kremlin's latest action is reportedly in retaliation to the US' decision to expel the Russian diplomats.
Last month reports suggested that a campaign of harassment and intimidation against US diplomats in Russia was being stepped up. Alleged acts of torment include following diplomats and their families, breaking into their homes and paying journalists to write negative stories about them, according to the Washington Post. In one downright peculiar case, one diplomat reported an intruder had emptied their bowels on a living room carpet.
US state department spokesman John Kirby said: "We would prefer to deal with this matter in private, government to government channels. However because… the Russian government continues to make allegations about this incident I am now compelled to set the record straight.
"The Russian claim that the policeman was protecting the Embassy from an unidentified individual is simply untrue.
"In the addition to the attack on 6 June, Russian security services have intensified their harassment against the US personnel in an effort to disrupt our diplomatic and consular operations." Kirby continued: "We've privately urged the Russian government to stop the harassment of American personnel in Russia.
"And as I've said before, the safety and wellbeing of our diplomatic and consular personnel abroad, and their accompanying family members, are things we take very, very seriously."
Kirby said the Russian officials had been expelled from the US on 17 June.