As one of the defining moments of the Cold War, the Cuban Missile Crisis of 1962 saw the height of a stand-off between Moscow and Washington.
Now speculation is mounting that Russia is looking to forge a military presence in Cuba again in the latest salvo of a deepening confrontation between Moscow and the West.
Kremlin spokesman Dmitry Peskov did not deny comments made earlier by Russia's deputy defence minister Nikolay Pankov who had told his Parliament that Moscow was looking to reopen military bases in Cuba as well as Vietnam.
Peskov told journalists: "The global situation is not static, it is in flux, and the last two years have made significant changes to international affairs and security.
"Therefore, it's quite natural that all countries assess these changes in line with their national interests and take certain steps in the way they consider appropriate," he said, according to Russian agencies.
Anatoliy Tsyganok of Russia's Military Forecasting Centre told RBC newspaper Russian missiles could return to the island as he described Cuba as an "instrument of pressure on the United States".
Russia's military presence on the island ended when the Lourdes listening post in the West was closed in 2002. It had been in place since 1962, after the 13-day standoff over Soviet ballistic missiles on the island, which was the closest the US and USSR came to nuclear war.
Russia closed its presence at the deepwater Cam Ranh naval base in Vietnam in the early 2000s.
Aleksey Chepa, former deputy chief of the foreign affairs committee in Russia's parliament, said, according to The Telegraph: "I believe that it would correspond with Russian interests to restore the bases in Latin America, Southeast Asia, and Africa that were closed."
Moscow would have to muscle in on improving ties between Cuba and the US, which mean that the island will now get the economic boost from American tourism.
Retired Russian general and director of Russia's Center for Political Research Evgeny Buzhinskiy said there could be the return of a Russian presence on the island, telling the Moscow Times: "Of course there will be something. I wouldn't call it a base, because a base is something different. I would call it 'facilities.'"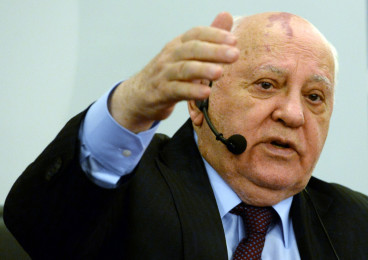 Meanwhile one of the key figures to ending the Cold War, the last Soviet leader Mikhail Gorbachev, warned that ties between the US and Russia have reached a "dangerous point".
Regarding the slump in relations after the failure of a Russian-brokered ceasefire in Syria and accusations that Russia hacked US political targets, Gorbechev told RIA Novosti: "I don't want to give any concrete prescriptions, but I do want to say that this needs to stop.
"We need to renew dialogue. Stopping it was the biggest mistake."
Russia has suspended nuclear cooperation and stationed nuclear-capable missiles in Kaliningrad, which neighbours Nato.
NATO General Secretary Yens Stoltenberg said on Tuesday (11 October) the placement of such Iskander missiles in the Russian exclave was unsurprising and "corresponds completely with what we have been observing for a long time," RIA Novosti reported.