Russia fires cruise missiles at Isis positions in Syria
Russian Kalibr missiles targeted Islamists' command centre near Deir ez-Zor.
Russian forces have fired multiple cruise missiles targeting the Islamic State (Isis) in Syria destroying many of the extremist group's positions. The sophisticated Kalibr cruise missiles were fired a Russian frigate stationed in the Mediterranean Sea.
The Russian defence ministry said the missile struck the Islamists' command centres and a convoy of armoured vehicles was also destroyed. Several militants were killed in the missile strikes.
A ministry statement said: "On 5 September, the Admiral Essen frigate of the Russian Black Sea Fleet that has been carrying out missions...in the Mediterranean launched strikes with sea-based Kalibr cruise missiles on Daesh terrorist group targets near Deir ez-Zor. Kalibr cruise missiles were launched on verified Daesh targets based on information received by means reconnaissance from several channels."
Syrian forces buttressed by Russia are already pounding militants in Deir ez-Zor for several weeks. Russia is reported to be confident that if the fighting in Deir ez-Zor is wrapped up, it will mark a significant victory for Syrian President Bashar al-Assad's regime.
"The situation is changing dramatically, and that is an obvious fact. I hope that our partners will follow through with their effort in Raqqa. And Deir ez-Zor is a strategic military stronghold for the entire radical opposition – radical in the worst sense of the world, the Isis-affiliated opposition," Russian President Vladimir Putin said recently.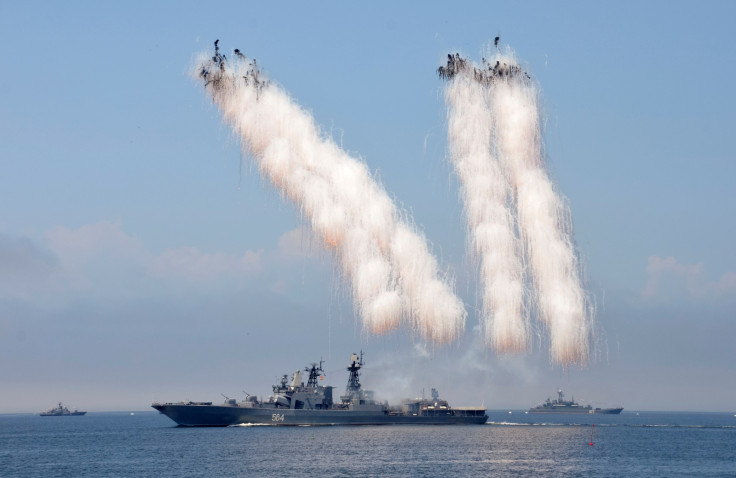 © Copyright IBTimes 2023. All rights reserved.