Russia is funding the Taliban in Afghanistan by giving its chiefs multi-million dollar payments to counter operations by NATO, it has been reported.
The Times said that fuel tankers are sent into Afghanistan via the Uzbekistan border and are delivered to front companies working for the militants, with the sale of the fuel raising around $2.5m cash for the group.
A Taliban treasurer told the paper: "We sell the fuel on and distribute the money directly to our commanders. Accepting money from the Russians is not something we like doing, but it is necessary at this stage of our jihad."
"I just deal with the finances of a few Taliban commanders in one sector in one province. I transfer them the money and then account for its distribution. But there are many other people like me," he added.
The treasurer said the Russians started supplying them with fuel 18 months ago with the group getting it for free, but paying the import duty and keeping the profits. The fuel is sold via front companies to businessmen in Kabul.
This is the first time the Taliban has admitted publicly it gets Russian support although Moscow has been repeatedly accused by Washington of backing the insurgents.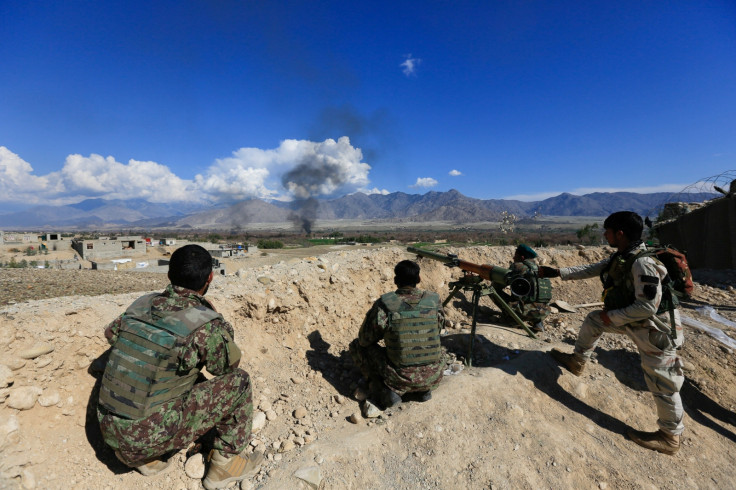 A senior adviser to the Quetta Shura, the Taliban leadership in Pakistan told the Times that the Russians longer had any faith in the government in Kabul to stem the rise of Isis and wanted the Taliban to maintain its strength to fend the Islamists off.
"They have got three aims in dealing with us: defeat Islamic State, undermine the US-supported Afghan government and humiliate and hurt Nato," he said.
Nato has 13,000 troops inside Afghanistan, including around 500 Britons.