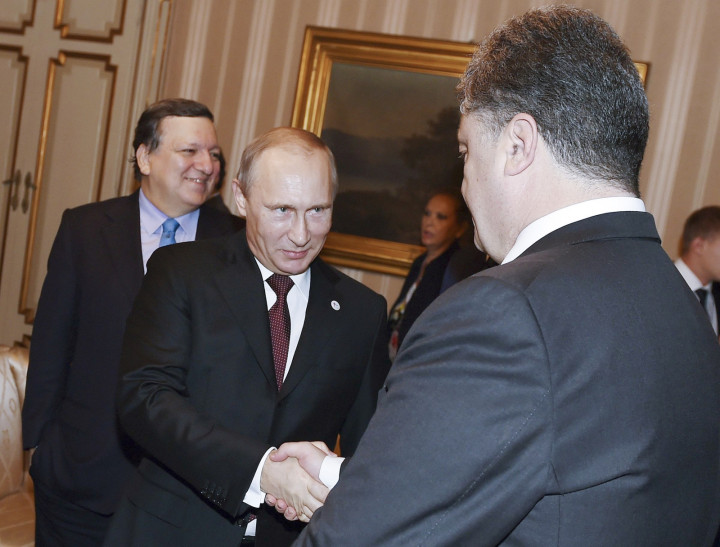 An interim deal between Kiev and Moscow could supply enough natural gas for Ukraine to get through the winter, according to news agency Reuters.
Russia, Ukraine, and the European Commission moved closer to sealing an interim gas deal on October 17, which could see Ukraine paying $385 (£238) per 1,000 cubic metres until March 2015.
The deal could be finalised at a three-way meeting scheduled for 21 October in Brussels.
Russia cut off gas supplies to Ukraine in June 2014 after Ukraine refused to pay an inflated price for natural gas. Moscow had almost doubled the price it charged Kiev for gas in the wake of the annexation of Crimea in March, a move that Kiev decried as political.
The standoff is the latest development in a dispute that has run for a number of years. Russia has previously cut off gas supplies to Ukraine in the winters of 2006 and 2009, over similar disagreements over pricing.
Ukraine's state-run energy firm Naftogaz and Russia's state-owned gas giant Gazprom have filed cases with the Stockholm arbitration tribunal over the pricing dispute.
The proposed interim deal would see Russia deliver around 5 billion cubic metres of gas to Ukraine through the winter period until the end of March 2015. That amount should give Ukraine enough gas to meet national demand, according to Reuters.
The proposal would also see Ukraine pay $385 per 1,000 cubic metres until the end of March, with the price falling to $325 per 1,000 cubic metres for the summer period. The lower price is around the same price that most European customers pay for natural gas.
Meanwhile, Russia has demanded $5bn in unpaid bills from Ukraine for gas delivered in late 2013 and early 2014. Kiev has said it could pay around half of that figure by the end of the year, if the remainder could be negotiated at a later date.