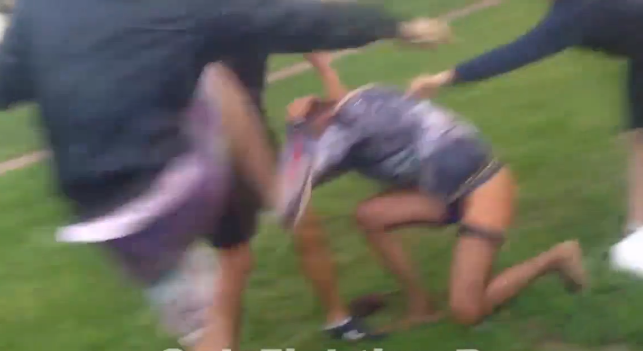 Russia is facing further criticism over its attitude to gay rights after footage emerged of a transvestite man being attacked by a mob.
In scenes filmed by the attackers and then uploaded to Russian website vk.com, a man dressed in women's clothes was beaten by the gang while they laughed.
Five men set upon the transvestite in a park and kicked, punched and humiliated him while recording the whole episode on video. His current condition is not known.
The video captures the mob tearing off some of the victim's clothes, leaving him semi-naked, before he eventually flees the park at the end of video.
The footage, which was posted by a group campaigning for LGBT rights in Russia, is still available on VK.com by clicking here. Viewer discretion is advised.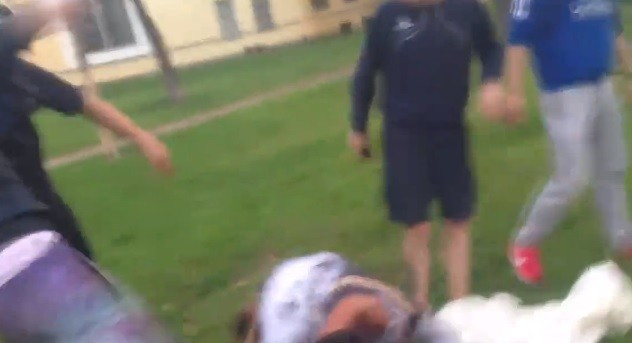 The video title warns people under 16 to not watch it and calls the victim a "homosexual".
It was published on social media as controversy over Russia's new ant-gay laws continues. LGBT activists have called on Britain to boycott the upcoming Winter Olympics being held in Sochi next year.
They complain a new law in Russia which bans promotion of non-traditional relationships is homophobic and trans-phobic. Critics say it is part of a campaign by the authorities against minority groups.
READ MORE Russia's Gay Shame: Gulag Olympics Prop up Empire of Evil [BLOG].