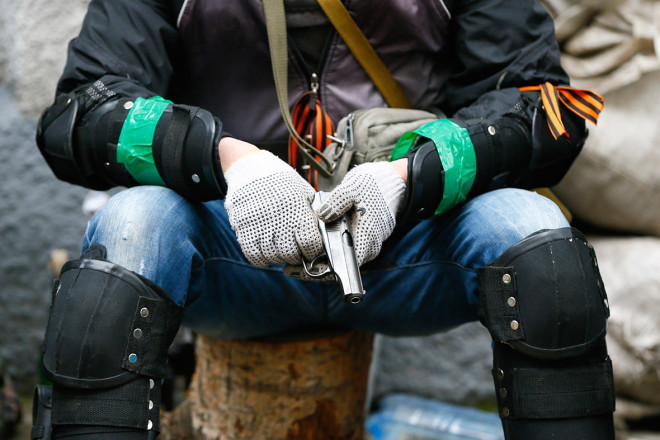 Russian energy giant Gazprom has slapped Ukraine's Naftogaz with an extra $11.4bn gas bill, more than five times the sum originally demanded.
Gazprom had previously demanded immediate payment of $.2.2bn worth of outstanding gas bills this month, while almost doubling the price it charges Ukraine for natural gas.
The new figure will crank up the pressure on Kiev, after mooted four-way talks between Russia, Ukraine, the European Union and Slovakia failed to materialise on Wednesday.
Last week Russian President Vladimir Putin proposed a meeting with European leaders to discuss energy in the light of the Ukraine crisis but no date has been set for talks and the diplomatic discord over Ukraine has escalated in recent days.
Europe relies on Russia for a third of its gas needs, while Ukraine serves as a conduit for 40% of that gas. In a letter to European leaders, Putin warned that Gazprom may shut off gas supplies to Ukraine, which could in turn affect supplies to Europe.
The political standoff between Russia and the West reached crisis point in March when Moscow annexed Crimea in a disputed referendum. In the wake of the annexation, Ukraine refused to pay the new gas prices being demanded by Gazprom, calling them an "economic assault" and "political prices".
A Gazprom source told Reuters that the $11.4bn is in addition to the $2.2bn already demanded. The source said the bill was sent to Ukraine's Naftogaz on Wednesday and was a result of its failure to accept the "take or pay" clause for gas supplies.
A "take or pay" requirement in a gas supply contract makes consumers pay for gas regardless of whether they take physical delivery.