Ukraine Crisis in Pictures: Kiev Troops Kill Pro-Russian Militants in Slaviansk
Ukrainian government troops moved against pro-Russia forces in the east of the country, killing up to five of them in clashes at insurgent-held checkpoints in Slaviansk.
"During the clashes five terrorists were killed," a spokesman said, adding that a soldier was also wounded.
Russian President Vladimir Putin threatened Kiev with consequences: "If the Kiev government is using the army against its own people this is clearly a grave crime."
The operation came as Kiev resumed military operations to oust pro-Russian militants who have been occupying government buildings in numerous eastern cities.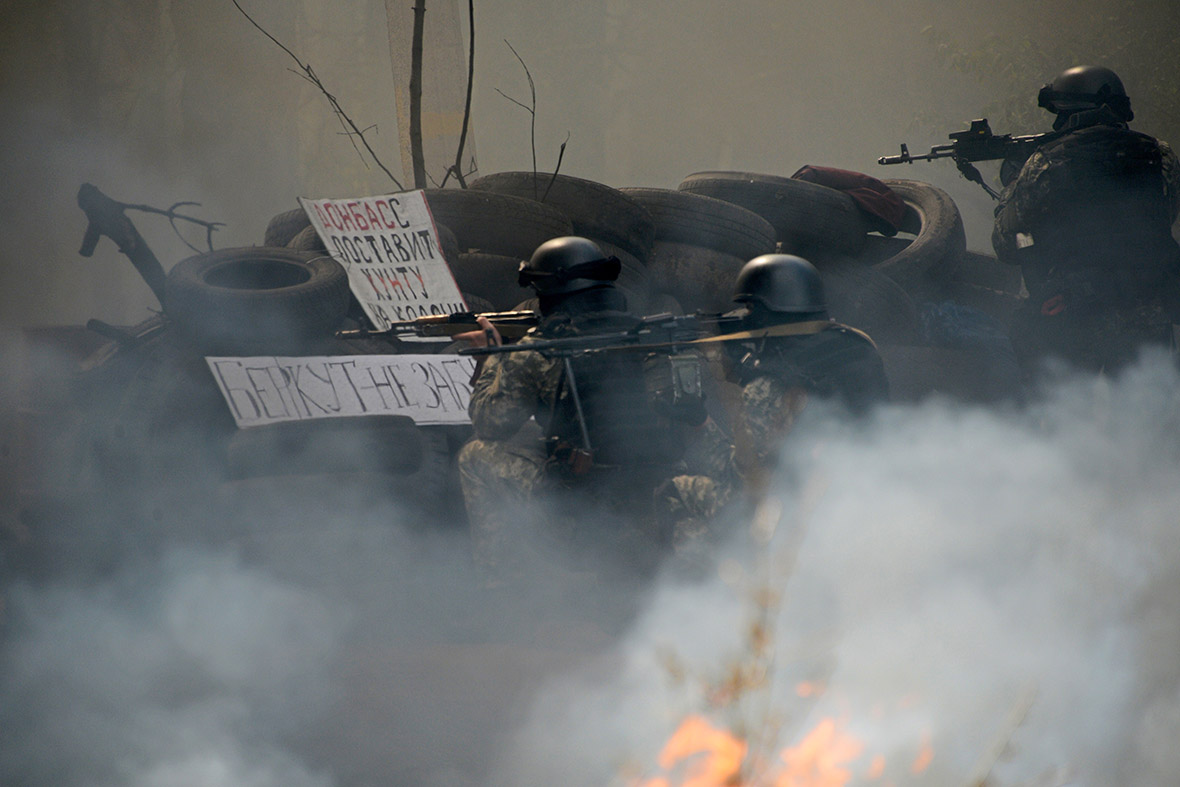 © Copyright IBTimes 2023. All rights reserved.