Russia, India and China to hold key trilateral talks in Beijing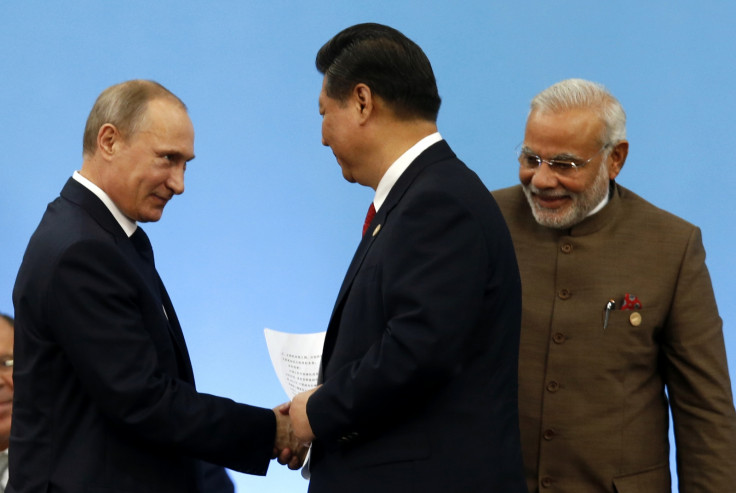 The foreign ministers of Russia, China and India are converging on Beijing to hold major trilateral talks.
Russian Foreign Minister Sergei Lavrov has held bilateral talks with his Indian counterpart Sushma Swaraj in the Chinese capital on the sidelines of the meeting.
The group dubbed as RIC (Russia, India and China) will discuss a range of foreign policy issues involving the three countries.
Speaking about the RIC gathering, Chinese foreign ministry spokesperson Hua Chunying said: "We share similar views on major international and regional issues. So during the meeting, they will exchange views on practical cooperation and issues of common interest."
Breaking protocol, Chinese President Xi Jinping, who seldom meets visiting foreign ministers, will meet India's external affairs minister in the backdrop of US President Barack Obama's recent trip to India.
India is expected to seek Chinese support for a permanent seat in the United Nations Security Council as China is the only one of the five permanent members of the UNSC that remains against the proposal.
In the reinvigorated foreign policy thrust by the India's new government led by Prime Minister Narendra Modi, Swaraj hinted at boosting bilateral relations with China in order to usher an "Asian Century".
"Even in the last eight months it is already evident that dramatic transformations are under way in my country that will accelerate our journey to modernity," she said during the first leg of her China visit.
"We have made considerable progress in establishing and expanding defence contacts and exchanges including across our border."
"They contribute to the maintenance of peace and tranquillity there, a perquisite to, for the further development of our relationship. On the boundary question my government is committed to expanding an early settlement."
China and India have been locked in a border dispute for years.
When questioned about how China views Obama's three-day visit to India, Chinese foreign minister Wang Yi said: "We believe India-US relations and India-China relations are two separate bilateral relationships. As India is a good neighbour we would like to see that India develops such good relations with other countries as well."
© Copyright IBTimes 2023. All rights reserved.