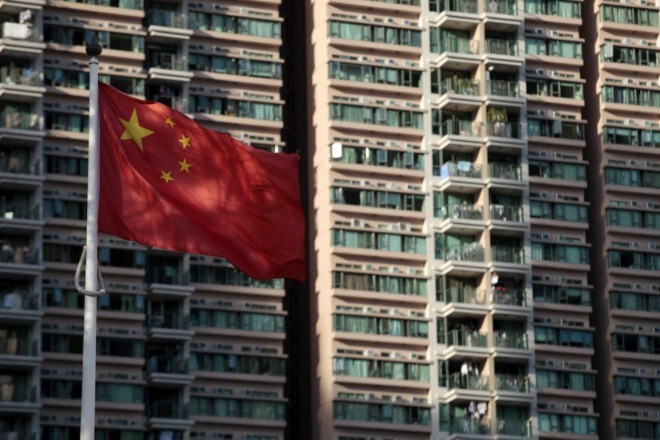 China was the world's largest recipient of foreign direct investment (FDI) in 2014, overtaking the US for the first time since 2003.
The United Nations Conference of Trade and Development (Unctad) revealed that estimated FDI inflows to China increased by 3% to $128bn (£85bn, €113bn) in 2014, while the US saw its FDI declining to $86bn – almost of a third of its 2013 level.
Cross-border M&A sales in the US declined from $60bn in 2013 to just $10bn in 2014, primarily due to the Verizon-Vodafone deal, the UN body responsible for international trade said.
The China-administered region of Hong Kong received $111bn of foreign investment – the second-largest in 2014.
Singapore and Brazil came fourth and fifth, with FDI flows of $81bn and $62bn, respectively. The UK came sixth with $61bn of foreign investment.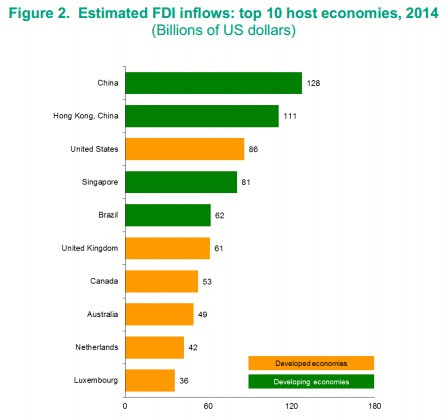 FDI inflows across the world declined by 8% to $1.26tn due to fragility of the global economy, policy uncertainty and geopolitical risks, the Unctad noted.
FDI flows to developed countries dropped by 14% to an estimated $511bn, primarily due to a large divestment in the US. FDI flows to the EU reached an estimated $267bn, representing a 13% increase on 2013.
Developing economies saw their FDI inflows reach a new high of more than $700bn, 4% higher than 2013, due to large inflows to Asian economies.
"A solid FDI rise remains distant," the Unctad said.
"A subdued global economic outlook, volatility in currency and commodity markets and elevated geopolitical risks will negatively influence FDI flows."
At the same time, the economic recovery in the US, lower oil prices and proactive monetary policy in the eurozone would prompt more FDI flows, according to the UN body.