In a twist to the Urals meteor strike in Russia, new footage has sparked claims that the space rock was blown up by a UFO.
In reports from the remote part of Russia where the meteor exploded in February, ufologists claimed they have discovered video evidence that shows the rock being struck by an object before it exploded.
More then 1,000 people were injured when the explosion scattered space rock on towns and villages in the frozen Chelyabinsk region.
Initial reports claimed the mystery object was a missile fired by the Russian military, but those claims have not been confirmed.
As a result, it has been claimed that the UFO saved the day by preventing greater carnage that could have resulted had the meteor smashed intact into the ground.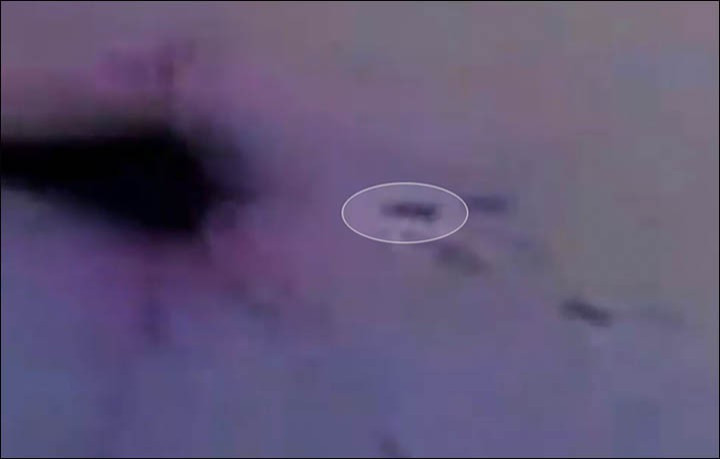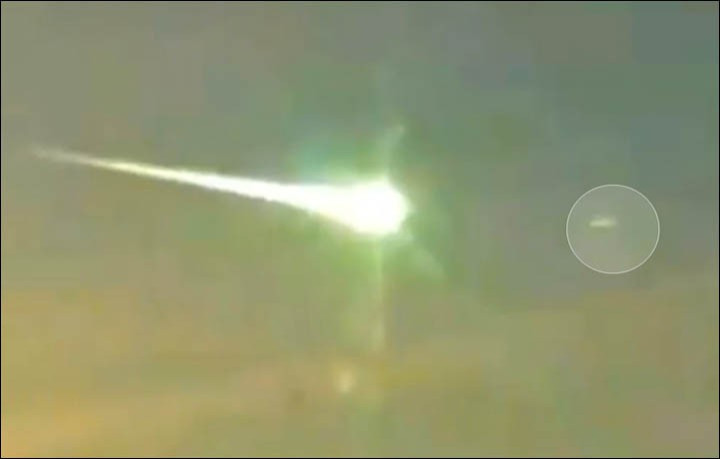 Local UFO spotter Alexander Komanev told the Siberian Times: "At first, we also believed that the Chelyabinsk meteorite was just an ordinary meteorite, a cosmic body.
"But facts began to emerge. In the internet began to appear videos, at least three of which were similar, on which you can see how an object catches the meteorite.
"Such a number of videos, made from different angles, makes us believe that something blew up the meteorite."
Komanev also claimed there was a spike in the number of UFO sightings in the days before the meteor lit up the skies over Chelyabinsk.
"We have registered an increase of UFO activity. We began to receive more testimonies of eyewitnesses" he said. "Usually we get two messages about UFOs per month. Since the beginning of February we received four messages.'
But after the event, sightings suddenly and dramatically dropped.
"No activity at all," he said.
READ:
https://www.ibtimes.co.uk/russia-meteor-putin-435811
https://www.ibtimes.co.uk/russia-meteorite-nasa-chelyabinsk-urals-asteroid-flyby-435927