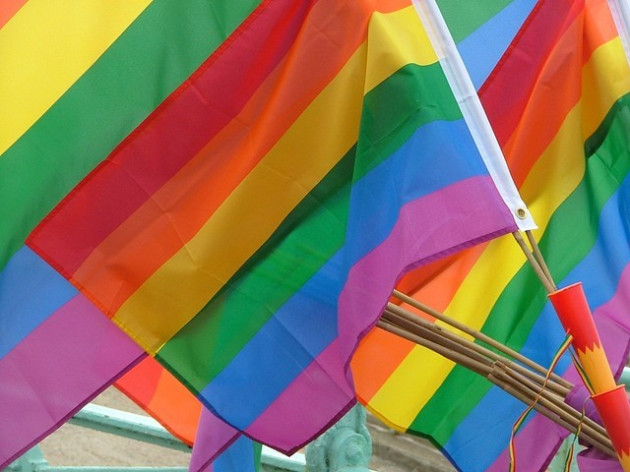 Orthodox Christian activists have called for gay clubs in Moscow to be banned by developing a law similar to one that operates in St Petersburg and several other Russian cities.
The People's Council wants all gay clubs to close as part of its drive to ban all promotion of homosexuality.
Under a law introduced in St Petersburg which was upheld by the supreme court and came into effect in March, individuals and companies can be fined between 5,000 and 500,000 rubles (£100 - £10,000) for "homosexual propaganda".
Oleg Cassini, co-chair of the People's Council, said: "We should follow the example of St Petersburg and other cities, where the law was passed.
"We have already conducted research and found that the law would not be contrary to international law. Homosexuality is a grave sin.
"We will seek a ban on the promotion of sexual perversion in the capital, and above all it is necessary to close the existing gay clubs that deal directly with luring fragile souls in the gay community."
Vera Stepanenko, head of the City Duma, the legislative branch of the Russian Empire, added: "We have a serious problem with demographics, and we cannot allow that new young men promote or connect to that homosexual culture."
Homosexuality was illegal in Russia until 1993. It was considered a mental illness until 1999.
Andrew Gilliver of the Lesbian and Gay Foundation told IBTimes UK: "It's hard to believe that in this day and age that people still suffer state persecution simply because of their sexuality. But, sadly, that is true in many parts of the world, including our sister city of St Petersburg.
"Homosexuality is still illegal in 76 countries worldwide and punishable by death in six. It's important that we recognise there is still work to be done to tackle homophobia. Everyone, regardless of their sexuality, has the right to feel safe and live a life free of discrimination and persecution."
As of July, over 70 people have been arrested since St Petersburg made gay propaganda illegal.
In August, Madonna was sued by anti-gay rights campaigners in Russia after she performed in St Petersburg. The singer was said to have morally damaged the cities residents by violating the law banning gay propaganda.
During her show, she distributed pink armbands to the audience and asked them to raise their hands in support of homosexuals.