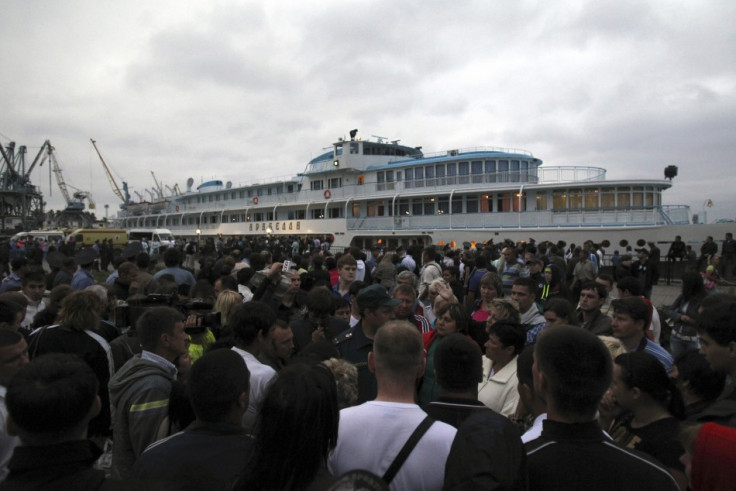 A tourist boat has sunk in central Russia with more than 100 people feared dead.
At least six deaths are confirmed, but reports say divers have seen many more bodies inside the vessel, which sunk in the River Volga in Tatarstan, about 450 miles east of Moscow.
Dozens of children were believed to be among the 101 people missing, and nearly 200 passengers and crew were believed to be on the boat.
About 80 survivors were rescued by another pleasure boat that was passing nearby but
one survivor told journalists that around 30 children had gathered in a play area on the deck just before the boat went down.
Russian President Dmitry Medvedev has ordered an investigation into the incident.
The 55-year-old boat, called Bulgaria, was on a two-day cruise when it got into difficulty on Sunday. The boat was heading to the regional capital, Kazan, around 500 miles (800km) east of Moscow, and sank at about 2pm local time in the Tatarstan region, Russia's emergencies ministry said.
State television said the Bulgaria had dozens of cabins and two restaurants.
The cause of the tragedy is unclear.