Russia plane crash: All 62 aboard FlyDubai jet killed in Rostov-on-Don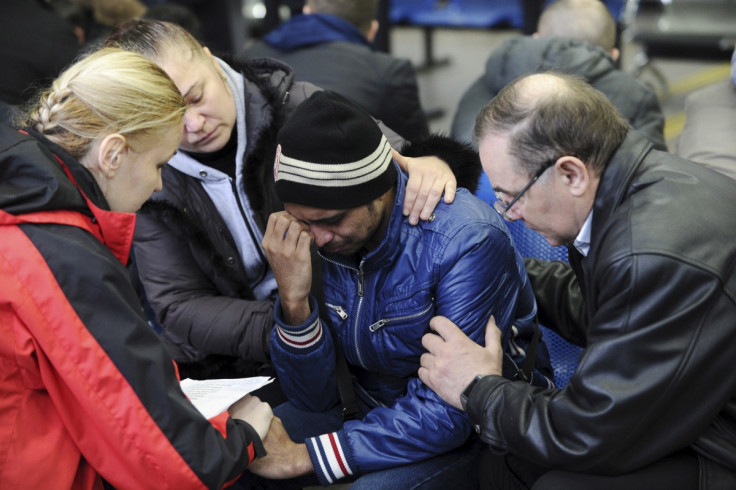 Sixty-two people have been confirmed dead after a passenger jet crashed in the southern Russian city of Rostov-on-Don. The aircraft, a Boeing 737-800 operated by budget carrier FlyDubai, missed the runway while landing at Rostov-on-Don airport at around 3.50am local time (12.50am GMT) on 19 March.
All 55 passengers, including 33 women and four children, along with seven crew members have been confirmed dead by the airliner. The cause of the crash is not yet known. Russian officials told the Tass news agency that bad weather conditions and crew error could have contributed to the accident.
The plane was flying from Dubai and was due to land at Rostov-on-Don airport at 10.40pm GMT on 18 March.
'Deep shock'
"Everyone at FlyDubai is in deep shock and our hearts go out to the families and friends of those involved," FlyDubai chief executive Ghaith Al Ghaith said in a statement.
"We don't yet know all the details of the accident but we are working closely with the authorities to establish the cause. We are making every effort to care for those affected and will provide assistance to the loved ones of those on board."
The plane reportedly abandoned its first landing attempt at around 11pm GMT and circled Rostov-on-Don airport for about two hours. It disintegrated and caught fire during its second landing attempt. A video of the accident presumably caught by a surveillance camera appears to show a flash of light on the plane before it crashes to the ground.
"The aircraft completely fell apart at the start of the runway," Russian Emergencies Ministry official Igor Odor told the Tass agency. He added that most of the passengers on board the crashed flight were residents of Rostov-on-Don, which lies close to the Ukraine border.
Russia's transport department has dispatched a team to Rostov-on-Don airport to investigate the crash.
Boeing said it was "gathering more details" about the accident in a short statement.
© Copyright IBTimes 2023. All rights reserved.