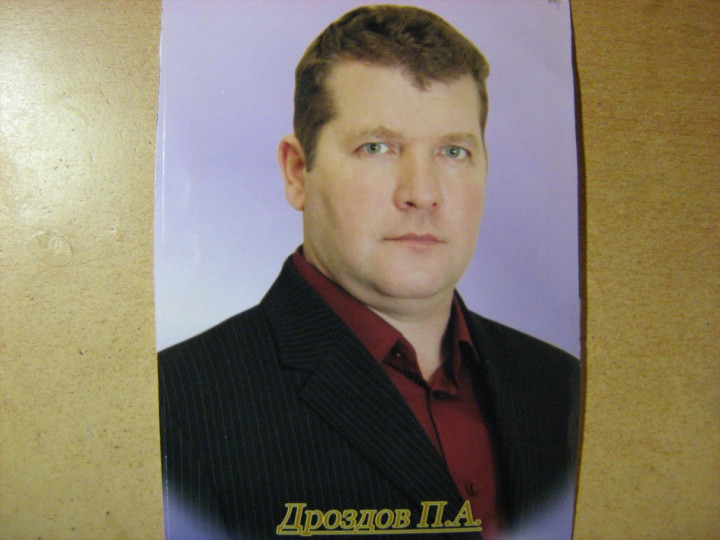 Concerns over the increasingly violent methods used by Russian security forces has grown to a new high, as the video of police torturing to death a prisoner has emerged.
A CCTV recording shows a group of security officers torturing 45-year old and father of four Pavel Drozdov at police station in Kazan, Tatarstan, 800 km east of Moscow.
In the same town a man charged with stealing a mobile phone had died in hospital for the injuries received by being sodomised with a champagne bottle in police custody, earlier this year.
Following mass protests that sparked after the incident, an investigation led to the arrest of several police officers.
However Drozdov's case is unlikely to lead to a similar end, since his relatives' demands for an inquiry to be opened have been denied by police, Radio Free Europe Radio Liberty (RFERL) reported.
Drozdov, the deputy director of Kazan railroad technical school, was arrested in February following a drunken brawl.
He was left in a narrow cell for a while, before a group of five policemen broke in and forced him the ground, the video shows.
Police handcuffed Drozdov's hand behind his back and tied them to his bind feet, leaving him lying face to the floor, in a torture position known as lastochka - the swallow position. When the officers returned to his cell he was already dead.
Police told Drozdov's relatives that according to the official forensics' report he had died of an acute pancreatic inflammation.
But they became suspicious because of the bruises and handcuffs' marks on his body, Drozdov's family asked for an investigation to be opened, but their demands were left ignored, despite the existence of a police CCTV recording of the incident.
The video was then obtained by the local Kazan Human Right Centre and posted it on YouTube.
The authorities have now agreed to open an inquiry into Drozdov's death. However, human right activists are pessimistic on its outcome.
"When the Investigative Committee says it will investigate the videotape published on the Internet, it is simply hypocrisy. The investigators and the police have had this tape at their disposal because it was made on security video cameras inside the police station,"Bulat Mukhamedzhanov, spokesman for the Kazan Human Rights Center, told RFERL.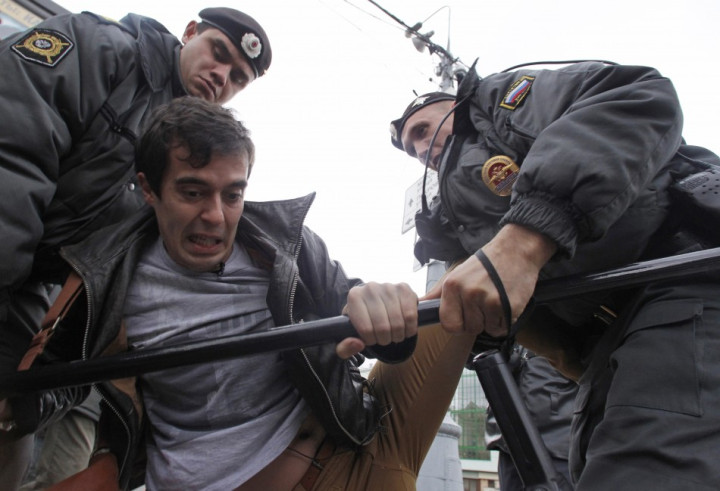 Torture used to Gain Confession?

The Drozdov case is the second allegation of torture against Russian police in the last week.
Opposition activist Leonid Razvozzhayev claimed he was abducted by Russian security forces while in Kiev, Ukraine, where he was seeking political asylum.
Razvozzhayev said he was hogtied, put into a van and brought back to Russia, where he was tortured for two days before agreeing to sign and read on videotape a 10-page confession.
Razvozzhayev is accused together with well-known opposition leader Sergei Udaltsov and a third activist of plotting mass riots in Russia with the help of a Georgian politician.
The activists risk up to 10 years jail sentence. Critics say that Russian President Vladimir Putin has launched a new crackdown on political dissent, using methods remind of the Stalin era.
"I am afraid our country is stepping into a new stage: the restoration of ways and methods of the Stalinist period. [Razvozzhayev's] kidnapping demonstrates that we are returning to the same system of persecuting dissent successfully used by the regime in the '30s and '40s, which is a very alarming signal," human rights activist Valery Borshchev said.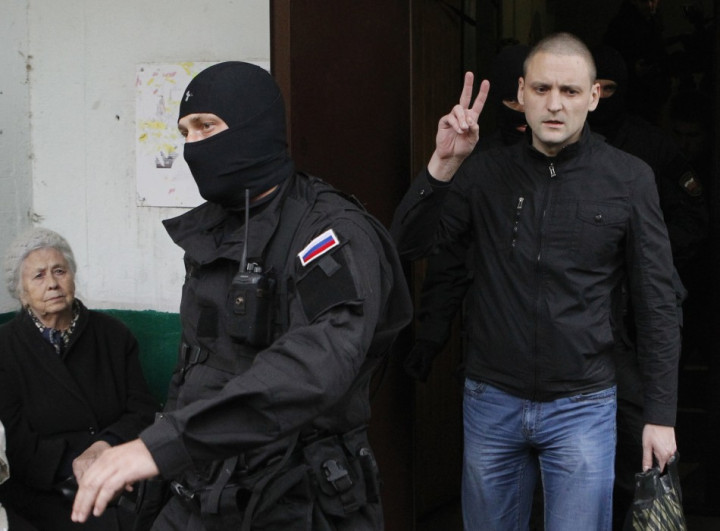 Pussy Riot sent to Soviet-Style Gulags
Meanwhile, the convicted members of Punk Band Pussy Riot have been sent to serve their jail sentence for hooliganism motivated by religious hatred in two separate prisons, part of the infamous Gulag archipelago.
Nadezhda Tolokonnikova, 23, Maria Alekhina, 24 have been bind in the Mordovia and Perm labour camps respectively. The two prisons used to house numerous political dissidents during the Soviet times.
Tolokonnikova and Alekhina have been sent there despite being eligible to serve their sentence in or near Moscow since they both have young children.
Perm is in the Ural Mountains about 1000 km from the capital, while Mordovia is on the river Volga half way between Moscow and Kazan.
There the two singers are to live in 30-40 people barracks and observe a strict day schedule, made of compulsory early morning physical exercises followed by 8-hour hard labour.