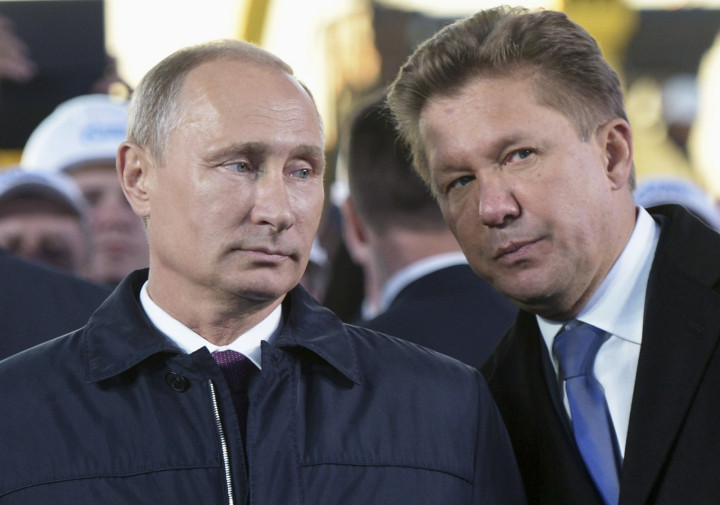 Russia will not slow gas exports to Europe this winter in a bid to stop them re-exporting to Ukraine, the country's energy minister has said.
"That is ruled out," Alexander Novak told the Austrian newspaper Die Presse.
Some European countries have already begun selling gas to Ukraine as the former Soviet state scrambles to avoid a shortfall over the winter.
Moscow totally cut off gas supplies to Kiev in June after the two former allies fell out over the price Ukraine should pay for Russian natural gas.
Ukraine's former pro-Russian president had previously negotiated a lower price with the Kremlin but that was withdrawn when a pro-European government took power in Kiev.
Russia's state-controlled gas giant Gazprom said on Wednesday it would not meet rising demand from Europe as it builds up reserves ahead of winter, curbing European countries' ability to increase their own stockpiles to sell gas to Ukraine.
The EU relies on Russia for around a third of its gas needs, with half of that coming via Ukraine.
Slovakia, Poland, Romania and Austria have reported declining gas deliveries from Russia over the past week, but Novak denied Russia was "playing games" with gas exports.
"More (gas) was ordered than normal in recent days and Gazprom did not fully cover the higher demand," he said, as quoted by the Austrian newspaper.
Novak aldo said he believed the price of oil would firm at around $100 per barrel by the end of 2014, after a significant drop over recent months has seen the price of Brent Crude drop below $100.
The falling price has come amid weakening demand in China and increased supply from oil producers including Iraq, Libya and Iran.
Oil is Russia's biggest source of export revenues.