Russia's Investigative Committee has requested an international arrest warrant for oligarch and Kremlin critic Mikhail Khodorkovsky.
Russian authorities have accused Khodorkovsky of murdering the mayor of a Siberian town in 1998. "Mikhail Khodorkovsky has been put on an international wanted list," committee spokesman Vladimir Markin said in a statement, according to Russia's official TASS news agency.
Investigators have asked Interpol to place Khodorkovsky on an international wanted list.
Markin said that Russia would use "all legal means" to hunt down Khodorkovsky, "No matter where the person accused of grave crimes is hiding: in Russia, abroad, or even in the Antarctic."
Earlier in December, Russian authorities charged the former head of Yukos oil company with the murder of Siberian mayor Vladimir Petukhov, along with the attempted murder of two other men.
Khodorkovsky, a prominent critic of Russian president Vladimir Putin, was jailed for a decade in 2003 on what he claimed were politically motivated charges of tax evasion, fraud, and embezzlement.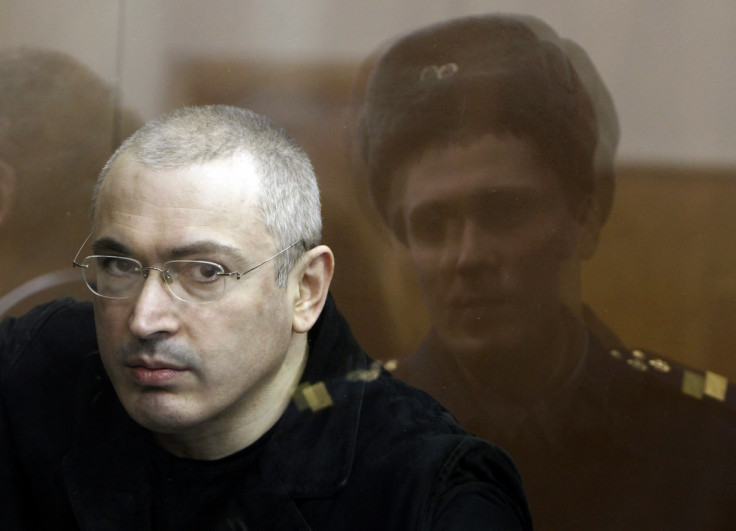 On his release ahead of the 2013 Sochi Olympics, Khodorkovsky fled Russia, and moved to Switzerland, where he set up the Open Russia foundation to promote democratic government in Russia, and accused Putin of corruption and abuse of power.
The warrant comes after the offices of Open Russia in Moscow were searched by prosecutors, along with the flats of staff members.
In response to news of the arrest warrant, Khodorkovsky posted a statement on the Open Russia website: "They've gone mad.
"An arrest in absentia without any obvious facts, in this situation that must look just fine. What matters most is the safety of those others."
If Interpol approves the request, police authorities in all 190 member states are obliged to arrest a wanted person. The agency has declined similar requests from Russia in the past, including a warrant for the arrest of entrepreneur Bill Browder, a critic of the Putin government.