Russia submits claim over Arctic and North Pole to UN citing scientific proof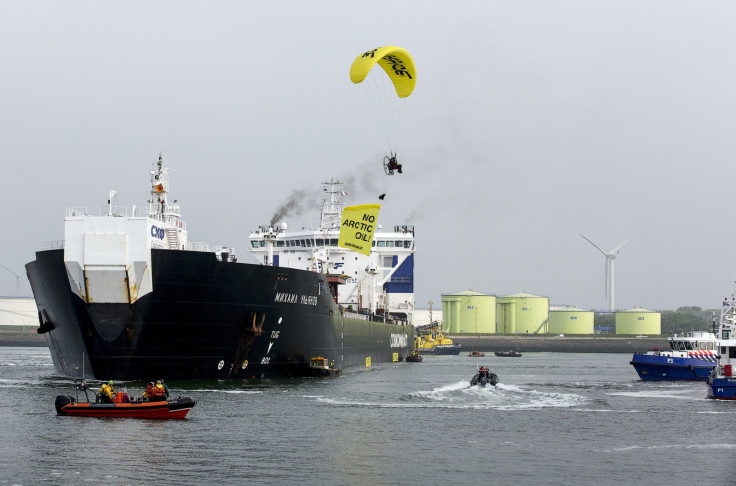 Russia has re-submitted its petition to the United Nations claiming exclusive control over 1.2 million square kms of the Arctic sea shelf, based this time on what its foreign ministry calls "ample scientific data".
The region contains some of the world's largest untapped reserves of oil and gas besides valuable minerals. The US, Canada, Denmark and Norway have also been trying to gain control over parts of the Arctic.
This is the second time Russia has staked its claim to what it sees as its territory. Earlier in 2002, the UN rejected the bid on lack of evidence.
According to the 1982 UN Convention on the Law of the Sea, a nation may claim an exclusive economic zone up to only 200 nautical miles from their recognized borders, unless it can prove continental shelf on which it sits extends beyond in which case the zone is extended to 350 miles.
Russia claims area even beyond that. This would include the North Pole and give Russia access to an estimated 4.9 billion tonnes of hydrocarbons. (In 2007 it sent a mini-submarine to plant a titanium Russian flag at the pole.)
Denmark and Canada
Its claim includes the Mendeleev Rise as well as the Lomonosov Ridge, which Denmark and Canada also claim. Russia says these and the North Pole are part of the Eurasian continent.
Russia has over the last decade conducted nine expeditions to the Arctic to map the ocean floor over tens of thousands of kilometres and substantiate its territorial claim.
If the new proposal is accepted by the UN commission, Russia would not only gain the right to the mineral deposits but also be able to expand its frontiers, Viktor Poselov, a deputy director of research at the VNII Okeangeologia Institute in Saint Petersburg, involved in the study told AFP.
Any ruling will take time as the UN committee responsible for adjudicating such claims may not meet again until 2016. But Russia expects the UN Commission on the Limits of the Continental Shelf to start looking at its bid this fall.
Thanks to global warming, much of the area is losing ice rapidly leaving the region and its resources accessible by ships.
Russia has begun militarising the region by restoring some of the military bases in the islands and outposts in the Arctic, calling it a move to protect the crucial shipping routes.
Military drills were conducted in March in the Arctic Circle.
Greenpeace, meanwhile, reacted to the Russian bid and the inherent dangers to the fragile region. "The melting of the Arctic ice is uncovering a new and vulnerable sea, but countries like Russia and Norway want to turn it into the next Saudi Arabia," Greenpeace Russia Arctic campaigner Vladimir Chuprov said in a statement.
"Unless we act together, this region could be dotted with oil wells and fishing fleets within our lifetimes."
© Copyright IBTimes 2023. All rights reserved.