Russia and the West stage massive rival war games in skies over the Arctic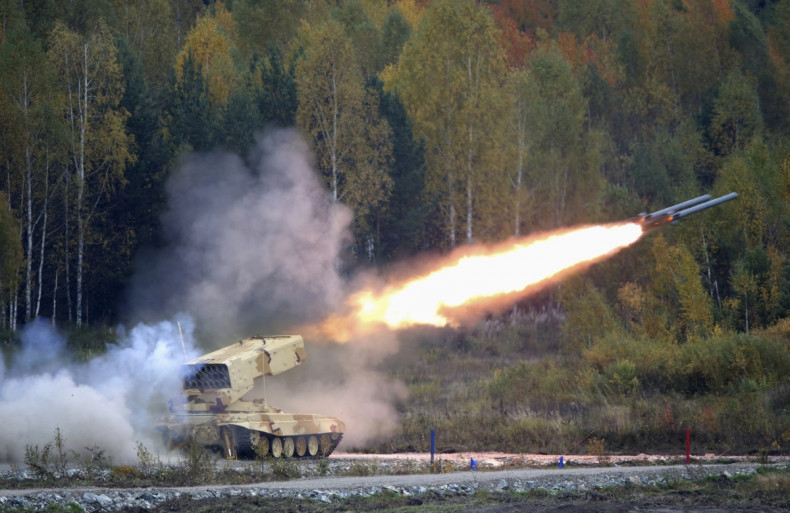 In what could be a preview of things to come, Russian soldiers and pilots are patrolling the air in military helicopters and planes over Siberia.
Nato forces are doing the same in the northern edge of Scandinavia over the Arctic. The massive parallel air combat exercises are revving up amid continuing concerns about hostilities in the Ukraine.
Russian President Vladimir Putin ordered four days of air combat readiness testing on Monday, the Kremlin's third recent military exercise. The drills will involve 12,000 troops, 250 aircraft and nearly 700 artillery pieces and other heavy weaponry. Cruise missile strikes are aimed at an imaginary enemy target, reports the Tass news agency.
The surprise mobilisation coincides with Nato war games that run Monday through 5 June and will involve some 100 fighter jets and 4,000 military personnel from the US, Germany, Britain, France, the Netherlands, Switzerland, Norway, Sweden and Finland, reports the Los Angeles Times. It's one of the biggest fighter jet exercises in Europe this year. It's intended to test cooperation among Arctic nations near Russia, notes Reuters.
"The aim is to exercise and train units in the orchestration and conduct of complex air operations, in close relations to Nato partners," combat exercise chief Norwegian brigadier general Jan Ove Rygg said in a statement.
Russia's Northern Fleet carried out massive drills in the Barents Sea in March with 40,000 military personnel, more than 150 combat aircraft and dozens of warships. Russian naval forces last week completed 10 days of joint operations with China in the Mediterranean Sea.
For their part, Nato and the US have conducted bilateral training exercises with former Soviet republics in recent weeks, including Georgia and Ukraine.
Russia's National Security Committee last year rewrote the country's defence policy, identifying Nato as the No. 1 threat to its security.