Chechen leader Ramzan Kadyrov has said that his forces are "ready to march in the front row" against Islamic State (Isis) in Syria. The leader of the semi-autonomous Islamic majority region in Russia made the comments as Russian planes began bombing attacks in Syria, near the city of Homs.
"It is a pity that it is only air operation by Russian forces. But if you need the infantry to fight IS in Syria, we are ready to march in the front row. Our war readiness is number one," he told LifeNews, adding that he would be able to enlist tens of thousands of volunteers.
Hundreds of Chechens have travelled to Syria to fight for jihadist groups including IS and al Qaeda affiliates Jabhat al Nusra, who are opposed to Russian ally Bashar al-Assad. In videos, Chechen militants have warned of returning to the Russian Federation to commit terror attacks.
On Twitter, jihadist groups have boasted of their ranks swelling after Russia stepped up its military backing for the Assad regime.
Chechen strongman Kadyrov's support from the Kremlin hinges on his capacity to keep a lid on the Islamist insurgency in Chechnya, where two brutal wars were fought between the Russian military and separatists after the fall of the Soviet Union.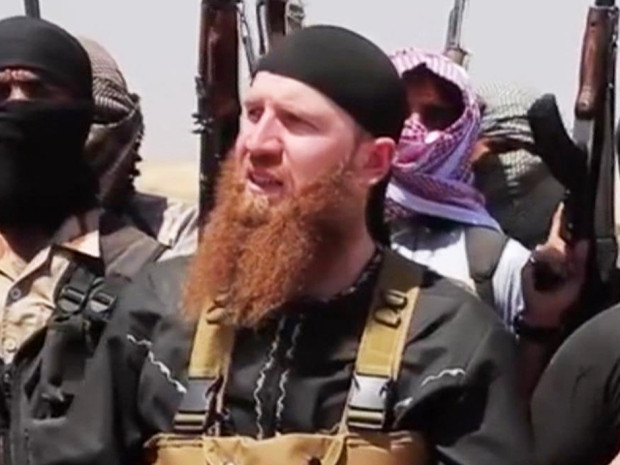 There is reportedly concern in the Kremlin though that Kadyrov is increasingly out of control, defying the Kremlin's authority by ordering hits of political opponents in Russian territory, and even threatening to shoot Russian security forces that set foot in Chechnya.
In today's statement though Kadyrov offers strong support support for Russia's purported aim to be combating Islamic extremism in its Syria operations.
In east Ukraine too the loyalty of Chechen battalions has been split, with some fighting in support of pro-Russian militants, while others have fought for Ukraine's anti-Russian forces.