Russia and Syrian forces seize key rebel territory prior to ceasefire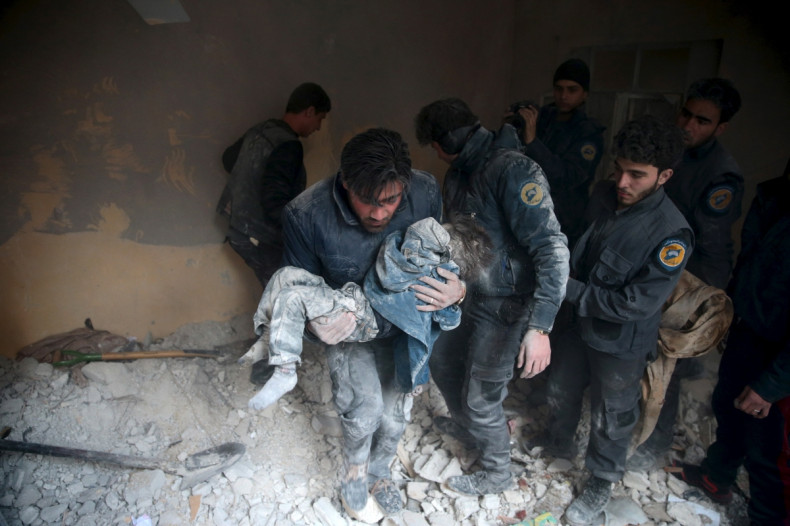 While Washington and Moscow were ironing out the creases in the "cessation of hostilities" in Syria planned for 27 February, Russian forces along with the Syrian army attacked rebel-held areas in the country.
Russian warplanes pummelled rebel-controlled regions in north-western Syria with bombs, while the national army attacked Daraya, a suburb of the capital Damascus on 25 February, which the government said was being held by Nusra militants but rebels have informed are from other groups.
The US is now concerned about Russia's motives for the attack and subsequent seizing of control of key areas that lend them control of a large section of Syria's western border with Turkey. US officials said the raid has raised critical questions regarding the reliability of the allies they are supporting inside Syria, and Moscow's commitment to the ceasefire agreement.
"The Russians have used the last three weeks to press their position," CNN reported a US official as saying.
The multi-sided civil war in Syria has Russia and Iran in support of President Bashar al-Assad while the western countries, Arab states and Turkey have been backing the rebels who aim to overthrow him. Both sides are, however, on the same page when it comes to fighting against the Islamic State (Isis), which has created a caliphate in the war-torn country.
Syria ceasefire
The ceasefire deal between forces loyal to the Bashar al-Assad government and rebels working to overthrow it has been brokered by the US and Russia. It is meant to go into effect at midnight on 27 February, local Damascus time and last six months. However, the Syrian opposition has agreed to a trial of two weeks only during which to conduct peace talks.
During the period being provided by the "cessation of hostilities," aid groups are to be allowed to deliver humanitarian supplies and services to areas affected by local government and Russian attacks.
According to the agreement, the ceasefire does not apply to fighting against the IS (Daesh) or the Al Qaeda linked Nusra Front.