Bashar al-Assad's government said it will suspend its military operations against the Syrian opposition, accepting the terms of a ceasefire backed by the US and Russia. However, Damascus has said it will continue hostilities against 'terrorist groups' which include Isis and al-Qaeda.
The government has said it will coordinate with Russia, its most powerful backer, to decide which armed groups in which locations should be included in the ceasefire, Reuters reported. Under terms agreed to the US and Russia, hostilities will be suspended from 27 February.
In a statement from the Syrian Foreign Ministry, the Assad regime has outlined a number of caveats to the ceasefire. It stipulated that in the intervening time organisations must be prevented from strengthening positions. It said, in essence, that any perceived advantage given to the opposition by the ceasefire would lead to "wrecking this agreement".
The government, which has been pressing its advantage following the intervention of Russia in Syria in September 2015, had been previously reluctant to agree to a ceasefire.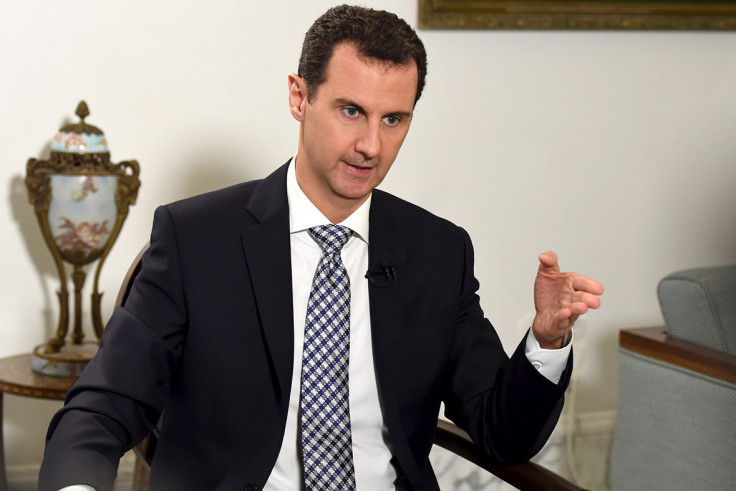 Both Russia and Syria had used the three week period of international peace talks to dramatically increase their air campaigns, unleashing an onslaught on rebel held areas including Syria's Aleppo Governorate, with the aid of Kurdish militias.
In a joint statement released on 22 February the US and Russia said that all other parties fighting on the ground must indicate to Russia or the US whether they will participate in the ceasefire by midday Damascus time on Friday 26 February.
By the terms of the agreement, the opposition and the Syrian government have agreed to allow "rapid, unhindered and sustained" humanitarian aid access and to cease all attacks – whether aerial bombings or otherwise – on other parties to the agreement.
UN Secretary General Ban Ki-moon welcomed the ceasefire deal, saying that it was a "long-awaited signal of hope." He urged all parties to comply.
The ceasefire announcement comes just days after a deadly attacks near Homs and Damascus, which killed almost 200 people in a series of blasts.