Russia test-launches 4 ballistic missiles from submarines and space centre
The large-scale military exercise also involved Russian Tu-160, Tu-95MS and Tu-22M3 long-range bombers.
Russia launched four ballistic missiles on Thursday (26 October) as part of large-scale war games involving the country's strategic forces, the country's defence ministry said in a statement.
Three of the projectiles were fired from submarines and the fourth from the Plesetsk Space Center, located 800km north of Moscow.
In addition to firing missiles, the military exercise also involved Russian Tu-160, Tu-95MS and Tu-22M3 long-range strategic bombers demonstrating their power by launching cruise missiles at dummy targets on ground, Tass news agency reported, citing the ministry's statement.
The defence ministry said that the long-range bombers took off from the main base in Ukrainka, Engels and Shaikovka and launched air-based cruise missiles at targets placed at Kura, Pemboi testing range in the northeastern region of Komi and Terekta in Kazakhstan.
About the missile launches, the ministry said that a squad of the Strategic Missile Force fired a Topol intercontinental ballistic missile (ICBM) from Plesetsk towards the Kura test range in Kamchatka.
"A nuclear submarine of the Pacific Fleet carried out a salvo launch of two ballistic missiles from the Sea of Okhotsk towards the Chizha testing range in the Arkhangelsk region," the statement noted.
"A nuclear submarine of the North Fleet fired a ballistic missile from the Barents Sea towards Kura," it added.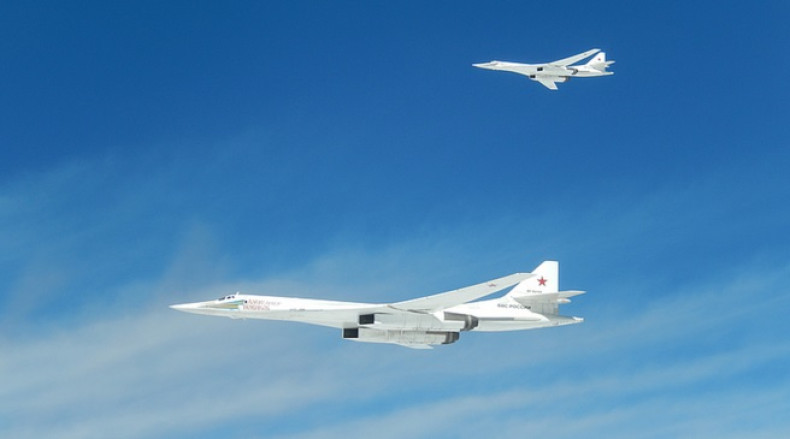 The ministry said that all the launches were successful and the missiles hit the practice targets accurately.
It was not clear what prompted the large-scale military exercise, but the defence ministry said the drill was conducted in strict compliance with the Russian Armed Forces training schedule.
In September, Russia successfully tested a Topol missile equipped with a new advanced warhead, RT news reported. The country also tested two modern Yars ICBMs, which are modern variants of the Topol-M series, designed to replace the decades-old liquid-propellant UR-100N missiles.