Russia has signed a long-term agreement to greatly increase its military presence in Syria.
The agreement covers the port in Tartus and an air base near Latakia, which have been influential in assisting President Bashar al-Assad's fight against Islamic State (Isis) and a variety of insurgents.
It gives Russia the ability to maintain its presence in Syria for the next 49 years and will automatically renew for another 25, unless either party provides one year's notice.
In Tartus, the agreement gives Russia the capability to more than double its presence of warships, bringing its total capacity to 11.
Sergei Zheleznyak, a deputy secretary general of the ruling United Russia party, said the agreement will improve safety across the Middle East.
"The signing of this Russian-Syrian agreement on an enlargement of the territory of the naval facility in Tartus for 49 years will help protect the Syrian people from the terrorist threat and, on top of that, will make it possible to consolidate stability across the Middle Eastern region," he said, reported the Russian news agency TASS.
"The agreement that has strategic significance for the whole region is capable of exerting influence on the inter-Syrian dialogue and it will help Russian specialists to give highly qualified to the Syrians in rebuilding their devastated economy and the social sector," he added.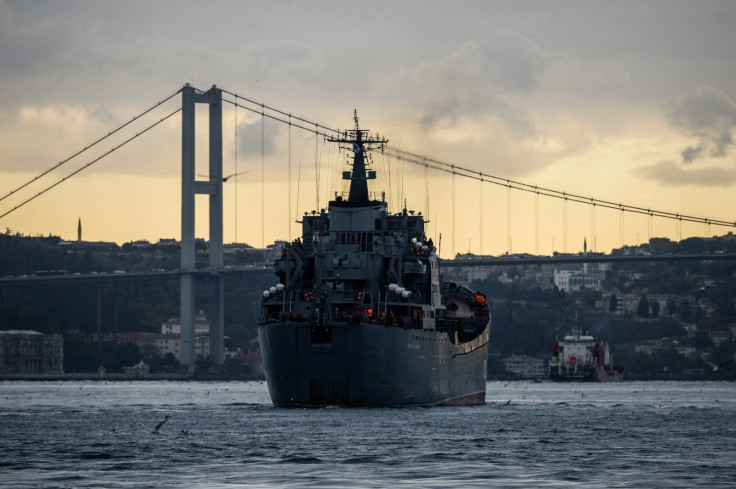 Moscow first deployed its navy in Tartus in 2012 and Russia's only access to a Mediterranean port.
By publishing excerpts of the document, TASS also revealed how the military agreement will allow Russia to leverage great influence in Syria.
One excerpt stated: "The logistic facility shall enjoy full immunity from the civil and administrative jurisdiction of Syria. Its movable and immovable property enjoys immunity from search, requisition, arrest or executory measures."
Another part of the document revealed: "The Russian side has the right to bring to the logistics facility through the territory of Syria and evacuate from the logistic facility across Syria any weapons, ammunition, equipment and materials crucial to maintaining the security of the personnel and their families, crew members and Russian contractors and to performing missions by Russian ships without any duties levied by the Syrian side."
Russian President Vladimir Putin approved for the document's signing on 20 January – the day of Donald Trump's inauguration as US president.