More than 100 al-Qaeda militants were killed in an airstrike by US forces that targeted the fighters' training camp in Syria's Idlib province, the Pentagon said on Friday (20 January). The latest strike was the second major attack by the US military in the final hours of Barack Obama's day in office.
Pentagon spokesman Jeff Davis said the camp in Shaykh Sulayman in Idlib, west of Aleppo, had been operational since 2013. He added that more than 150 al-Qaeda militants have been killed since the beginning of the New Year.
Officials said that the attack involved a B-52 bomber and unmanned aircraft and an undisclosed number of drones. One official, who spoke on the condition of anonymity, told Reuters that the US was highly confident that none of the casualties from the air strike in Idlib included any civilians.
"The removal of this training camp disrupts training operations and discourages hardline Islamist and Syrian opposition groups from joining or cooperating with al-Qaida on the battlefield," Captain Jeff Davis, a Pentagon spokesman, said in the statement.
The latest attack in Idlib came just a day after several Islamic State (Isis) militants were killed by the US air strike in Libya, for which a combination of B-2 stealth bombers and drones were used to target two camps.
The Syrian Observatory for Human Rights, a UK-based monitoring group, also reported on Friday (20 January) that an air strike killed more than 40 fighters from Jabhat Fateh al-Sham group - formerly al-Qaeda's Syrian branch – in northwest Syria. However, it is unclear if this strike was the same as the one that Pentagon was referring to in the latest statement.
Jabhat Fateh al-Sham split from al-Qaeda in July 2016. Experts believe this move was aimed at easing pressure from both the US and Russia. However, it has been reported that this group is not part of a ceasefire that Russia and Turkey brokered on 30 December.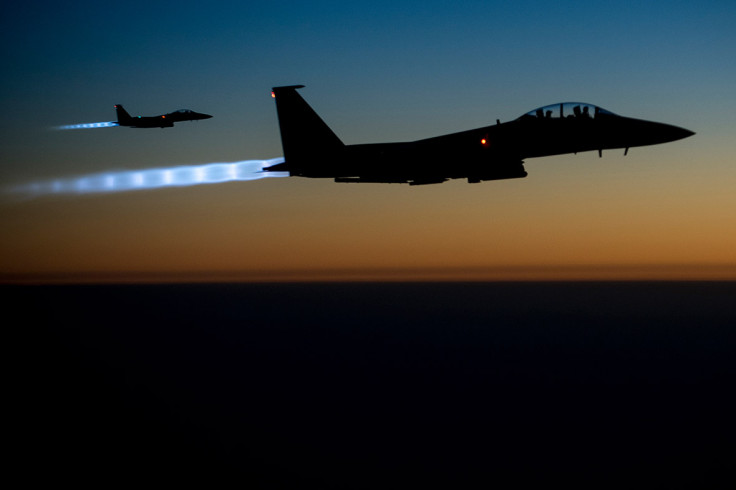 A US-led coalition has been carrying out attacks to support local forces in Syria who have been aiming to eliminate IS militants in the war-torn country. However, it is thought that the defeat of IS group could pave way for the al-Qaeda fighters to gain control in ungoverned parts of Syria.
"These strikes, conducted in quick succession, degrade al-Qaida's capabilities, weaken their resolve, and cause confusion in their ranks. We will continue to exert unrelenting pressure to defeat violent extremist groups across the globe," Davis said.