Russian air strikes hit hospitals in Syria claims NGO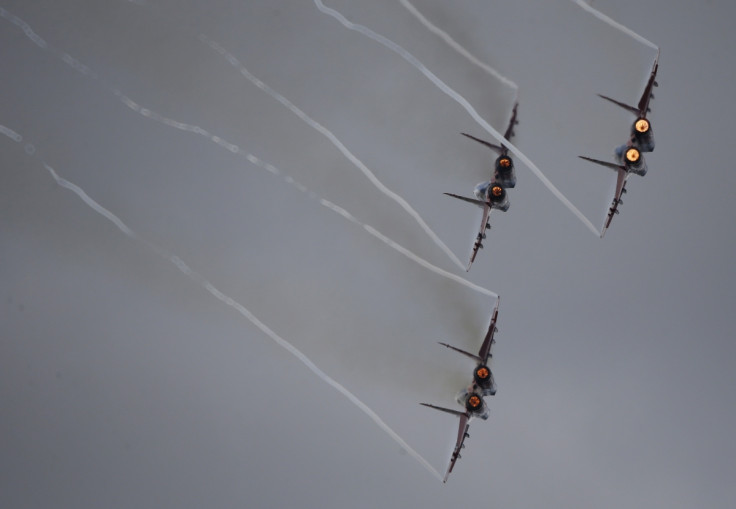 A US-based NGO has claimed the ongoing air strikes in Syria carried out by Russian forces have hit at least three medical facilities. The bombings took place in different locations – Idlib, Hama and Latakia provinces.
Though the exact extent of casualties is unclear, the New York-based Physicians for Human Rights (PHR) said the strikes took place between 2 and 3 October, within days of Russia launching its air campaign. The group claimed the bombardment severely damaged essential services in the area. The organisation said many medical staff members were injured and properties damaged in the strikes.
"[Syrian President] Bashar al-Assad's forces have been relentlessly attacking Syria's health care system for the past four years and the Russian government is now following in their footsteps. These attacks are inexcusable. Claiming that the fight is against terrorists does not give any government the right to tear up the laws of war, which specifically protect health workers and facilities," Widney Brown, PHR's director of programmes, said in a press statement.
"With these actions, Russia is damaging hospitals, putting patients and medical staff at risk, and depriving civilians of life-saving access to health care," added Brown.
All the three installations reportedly hit by Russian warplanes are located at about 50kms from the nearest IS-controlled regions. The charity has registered more than 307 incidents of attacks on medical facilities across Syria since the conflict broke out in 2011.
The PHR alleges close to 90% of such attacks on hospitals were carried out by the Assad regime, which is recently coordinating its offensive with Russian forces in order to weaken the rebel forces. Russia has not yet responded to the latest allegations, which come at a time when the US military faces widespread condemnation over its bombing of a hospital run by the medical charity Médecins Sans Frontières (MSF) in Kunduz, Afghanistan.
© Copyright IBTimes 2023. All rights reserved.