Syrian army launches ground assault on Assad rebels with support of Russian air strikes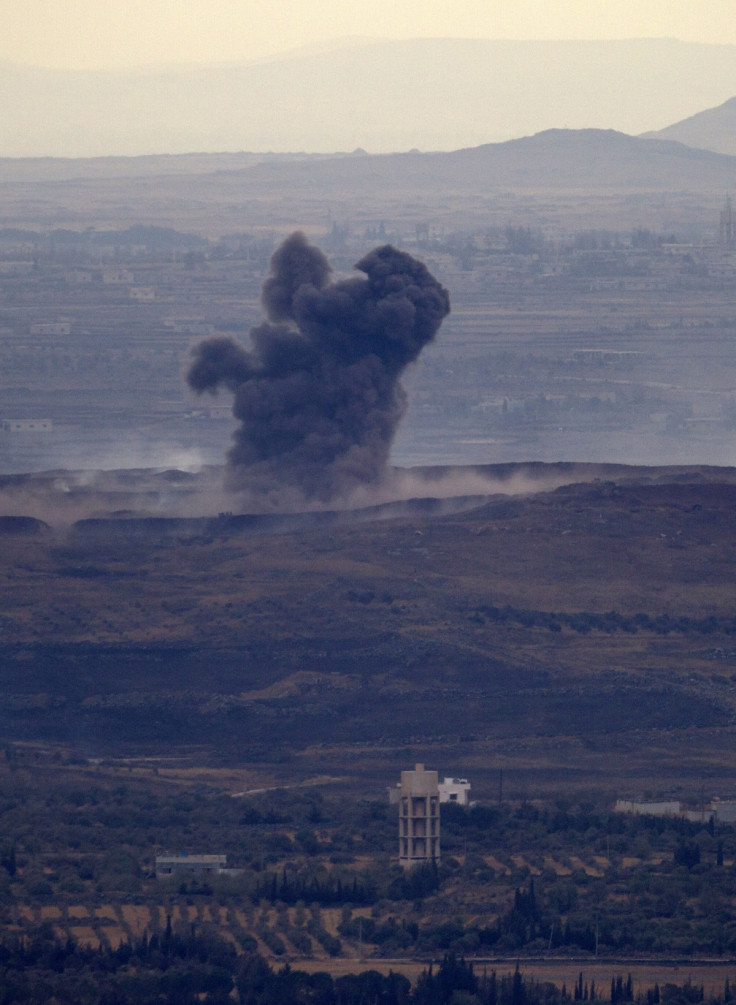 Syrian government forces shell rebel positions near the Israeli-Syrian border
Getty
The Syrian army has begun a major ground offensive against rebel forces backed by Russian air strikes, officials in Moscow said on 7 October.
Russian planes and attack helicopters carried out a series of strikes in the western province of Hama, and the north-west province of Idlib, activists told the Washington Post.
The Syrian army has launched ground offensives in the provinces, attacking with troops and armoured vehicles in coordination with strikes from Russian attack helicopters.
Positions held by Islamist coalition Jaish el-Fatah were targeted by Russian jets in Idlib, according to monitoring group the Syrian Observatory for Human Rights. Al Qaeda affiliate Jabhat al-Nusra is part of the coalition.
Russia last week began air strikes against Syrian rebel positions, after the forces of long-term ally Bashar al-Assad suffered a series of setbacks, including the loss of their last remaining airbase to Jabhat al Nusra in Idlib.
Earlier on 7 October, Russian Defence Minister Sergei Shoygu said that Russian warships in the Caspian Sea were launching missile attacks on positions of jihadist group Islamic State (Isis) in Syria. Shoigu said that 26 missile attacks had been carried out from four warships from Russia's Caspian flotilla. Isis is not believed to have a presence in the provinces where the ground offensives have been launched.
Russia has allegedly targeted CIA backed rebel groups, as well as jihadists.
© Copyright IBTimes 2023. All rights reserved.