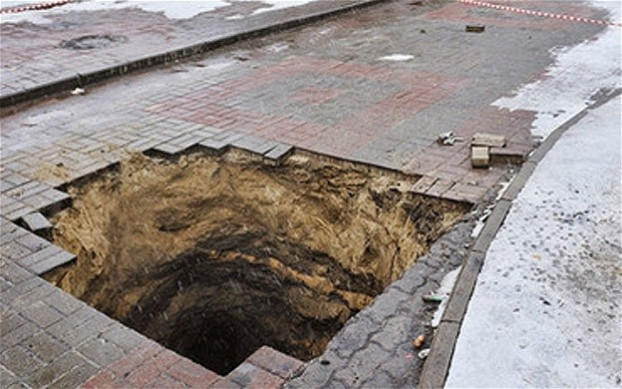 A Russian toddler has died after being swept away into a sewage system after the pavement he and his mother were walking on fell through.
The pavement gave way in the city of Bryansk in western Russia because of a burst water pipe beneath the surface, emergency officials said.
The 18-month-old child fell out of his pushchair and into the sewer below. The boy's mother, named by Russian media as Tatyana Didenko, was pulled out of the hole by her husband, who is a traffic police officer, according to reports.
The Russian International News Agency (RIA Novosti) said that nearly 70 rescuers searched several miles of underground sewage systems in the hope of finding the child. Remnants of the boy's clothing were first found by the search team and, finally, the body of the child was discovered the following day.
It is not known why the pavement collapsed but investigators have opened a criminal case into the incident, believing officials responsible for looking after the 1970s-era sewage plant may be guilty of gross negligence.
Underwater pipes carrying hot water are known to burst in Russia due to extreme temperature swings, which cause the pipes to crack and release steam, affecting the ground above.