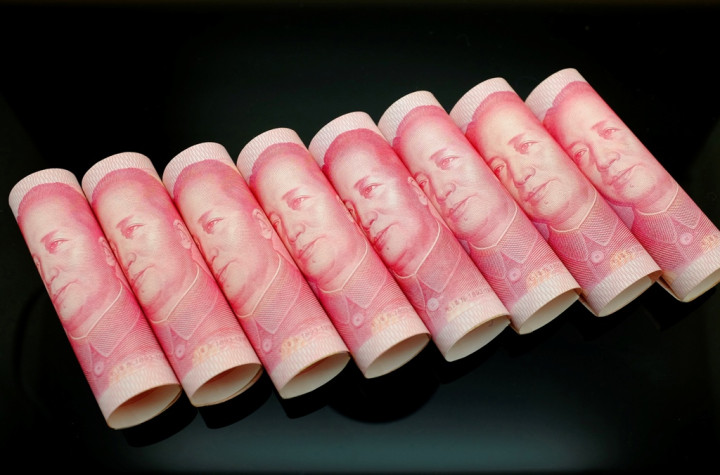 Russian companies will start settling international trade in Asian currencies especially the yuan, as they look to reduce dependence on the US dollar amid rising western sanctions.
"Over the last few weeks there has been a significant interest in the market from large Russian corporations to start using various products in renminbi and other Asian currencies and to set up accounts in Asian locations," Pavel Teplukhin, head of Deutsche Bank in Russia, told the Financial Times.
In addition to the Chinese yuan, Russian companies are preparing to diversify trade accounts to other Asian currencies such as the Hong Kong dollar and Singapore dollar.
VTB, Russia's second largest bank, is one of the frontrunners and is looking to increase the number of non-dollar settlements, according to its president Andrey Kostin.
"Given the amount of bilateral trade volume with China, of course, we are working on the expansion of settlement in roubles and yuan," Kostin said.
"There is nothing wrong with Russia trying to reduce its dependency on the dollar, actually it is an entirely reasonable thing to do," FT quoted as saying the Russia head of another large European bank.
"There is no reason why you have to settle trade you do with Japan in dollars."
Some politicians have earlier suggested that Moscow respond to western sanctions by entirely "de-dollarising" its economy.
Russia's relations with the West have strained after it annexed former Ukrainian territory Crimea in March. The US has imposed a number of sanctions on Russia that hurt the country's economy. The US and European lending and investment activities in Russia have come down significantly.
Russia has been trying to bolster its economic relations with Asian countries in order to prevent a setback to the economy.
Earlier, Russia's biggest gas producer, Gazprom, inked a $400bn gas deal with China.
In addition, Russia agreed with China to establish a rating agency on joint projects, replacing "biased" agencies such as Fitch, Moody's and Standard & Poor's.
Russia's central bank is working to create a national payment system to reduce the country's dependence on western companies such as Visa and MasterCard. Visa has earlier denied its service at a number of Russian banks.