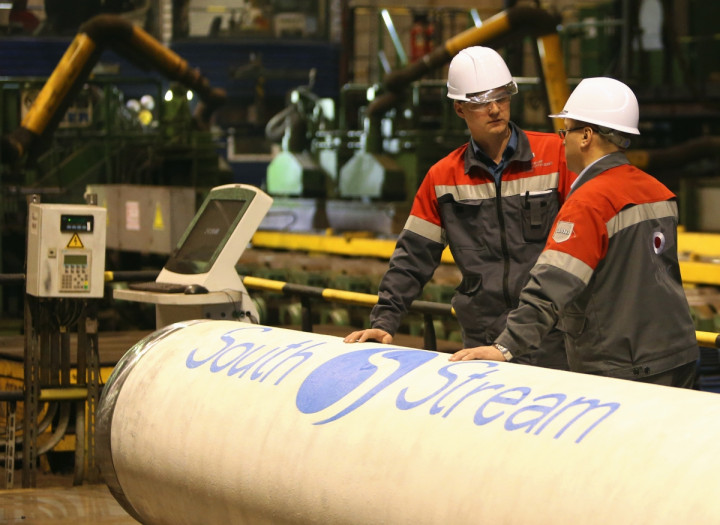 The European Union's opposition to the South Stream gas project has been described as "creeping economic sanctions against Russia", by the Russian ambassador to the EU.
The project came aground over the weekend when Bulgaria's prime minister, Pilamen Oresharski, ordered work to be suspended after holding talks with the US.
After attending a meeting with a group of US Senators on Sunday, Oresharki said: "I have ordered all work to be stopped. We will decide on further developments following consultations with Brussels."
The 2,380km pipeline would bypass Ukraine, taking Russian gas to Western Europe via the Black Sea, Bulgaria, Serbia and Hungary.
The EU has previously warned Moscow, the architects of the project, that the monopoly of Gazprom over Russia's gas sector means the pipeline is in breach of EU competition law.
However, Ambassador Vladimir Chizhov said the opposition is motivated by events in Ukraine.
"Bulgaria conducted a tender for constructing the South Stream stretch. Bulgaria's consortium Gazproekt Jug AD and Russia's Stroytransgaz won the tender. Stroytransgaz is on the US sanctions list, but it is not on the EU sanctions list," he said.
The issue will doubtless high on the agenda during this evening's crunch talks in Brussels, when the EU, Russia and Ukraine try to thrash out an agreement over the natural gas payments dispute.
Talks, scheduled to kick off at 7pm, come ahead of tomorrow's deadline for Ukraine to pay its natural gas bill, owed to Gazprom. Ukraine's gas utility Naftogaz is thought to owe Gazprom, its Russian supplier, $5bn (£3bn, €3.7bn).
In February, Gazprom almost doubled the price of gas exported to Ukraine in response to the ousting of Moscow-favoured president, Viktor Yanukovych.
The EU will hope that a resolution is reached, which will allow for Russian gas to continue to flow through Ukraine en route to Europe.
The South Stream project is being built by Gazprom at a cost of $45bn. Moscow had hoped that it would be operational by 2018.