The Russian embassy in Damascus has been shelled twice in one day, the Kremlin has claimed. On Wednesday (28 December) the Russian foreign ministry said that two mortar rounds were fired at the embassy with none exploding or causing injury.
Moscow said that one mortar landed in the courtyard and the second landed near the diplomatic mission. While the second mortar was defused by engineers, it is not clear if the other bomb needed defusing.
Russian president Vladimir Putin was thanked earlier in December by Syrian president Bashar al-Assad for supporting him in retaking the northern city of Aleppo. Officials from Russia, Iran and Turkey, along with Assad are expected to meet in Kazakhstan's capital Astana for new peace negotiations in the New Year.
The alleged mortar bombing also follows the killing of Russia's ambassador in neighbouring Turkey, Andrey Karlov, who was shot in the country's capital, Ankara, with Putin saying that this was due to his country's involvement in the region.
The Kremlin said the attack on the embassy was "provocation" aimed at derailing the peace process in the war-torn country. According to a statement, Moscow said the embassy to Syria was "shelled by terrorists" at 1pm then again almost 20 minutes later, Reuters reported that de-mining specialists have been working in the area that was struck.
The added that there remains a threat to Russians in the territory and that the attack underlines the importance of the "prompt elimination" of extremists in Syria.
"At 13:00 and 13:19 [Moscow time] on December 28, the Russian embassy in Syria was shelled by terrorists. One mine, which, fortunately, did not explode, fell in the courtyard of the compound of the Russian diplomatic mission's administrative buildings," the ministry said according to Russian news agency Tass.
"The second mine fell in the close vicinity to its territory. Combat engineers have been involved to defuse unexploded ordnance."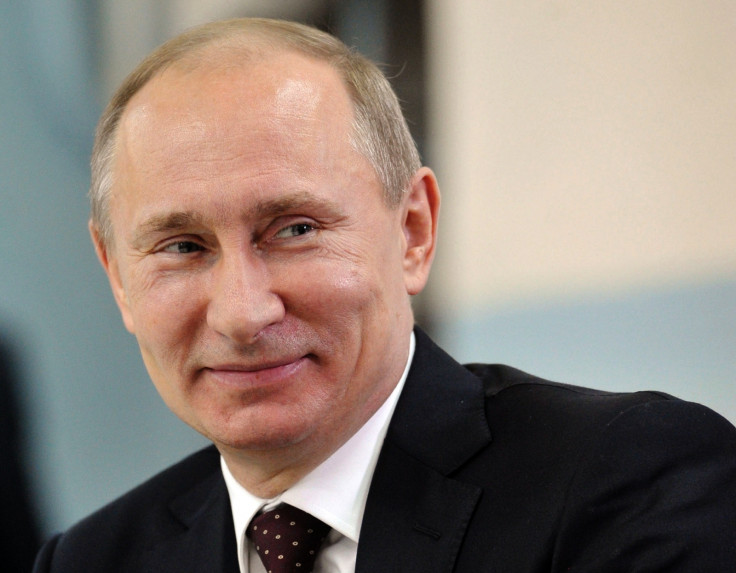 The ministry continued saying that: "This new provocation by extremists opposing the peaceful settlement in Syria as the confirmation of their intention to continue sowing terror and violence, support the atmosphere of fear among residents of the Syrian capital, delivering wicked blows from their hidden shelters under the cover of the 'human shield".
In October 2015 the same Russian embassy was struck by two rockets during a pro-Russia rally in support of Putin's aerial bombings in Syria.