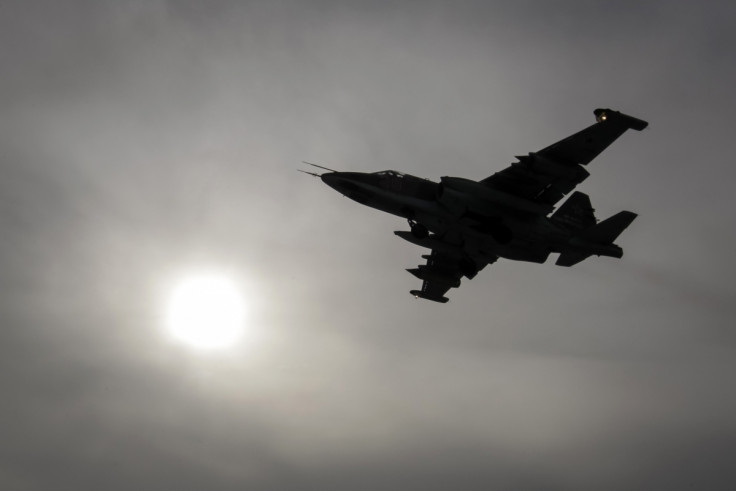 The Russian embassy in Damascus has been hit by two rockets as a pro-Russian demonstration was under way to express support for President Vladimir Putin's aerial bombings in Syria.
According to an AFP photographer on the scene, 300 people had gathered for a rally to back Russia's intervention in Syria alongside forces loyal to President Bashar al-Assad. At some point, rockets crashed into the embassy, which is located in the Mazraa neighbourhood of the capital. It is not clear whether anyone was wounded or killed. An AP reporter also witnessed the shell slamming into the compound and smoke raising from inside. Another shell reportedly hit the area as people started fleeing.
Russia claims to have targeted terrorists in waves of air strikes launched in support of the Assad regime. However Western governments claim Russia is targeting Syria's moderate opposition groups. The EU said peace was impossible under Assad, however member states are divided on the timing of the Syrian president's departure.
The UK insists Assad cannot remain in office but is "flexible" about the time and manner of his departure, said Foreign Secretary Philip Hammond. France insists the Syrian president cannot be part of the peace process, but Slovakian Foreign Minister Miroslav Lajcak said Russia's involvement meant Assad is a "relevant" player in the process