Russian warplanes bombed Islamic State (Isis) militants and other jihadist groups in Syria, Russian defence ministry said on Tuesday. The fighter jets took off from an Iranian air force base in Hamedan, around 280 kilometers (175 miles) southwest of capital Tehran.
"On August 16 Tu-22M3 long-range bombers and Su-34 frontline bombers, flying with a full bomb load from the Hamedan air base (Islamic Republic of Iran), conducted a group air strike against targets of the Islamic State and Jabhat al-Nusra terrorist groups in the provinces of Aleppo, Deir Ezzor and Idlib," the ministry said in a statement.
"As a result, the strikes have eliminated 5 large ammunition depots with armament, munitions and fuel, training camps of militants near Serakab, Al-Ghab, Aleppo and Deir ez-Zor cities, 3 control centres of militants near the cities Jafra and Deir ez-Zor as well as a significant number of militants," the statement added.
The development comes a day after the Russian Defence Minister Sergei Shoigu said that Moscow and Washington are inching closer to an agreement on resolving the situation in the besieged areas of Aleppo. Shoigu had said that the agreement will "allow us to find common ground and start fighting together for bringing peace to that territory."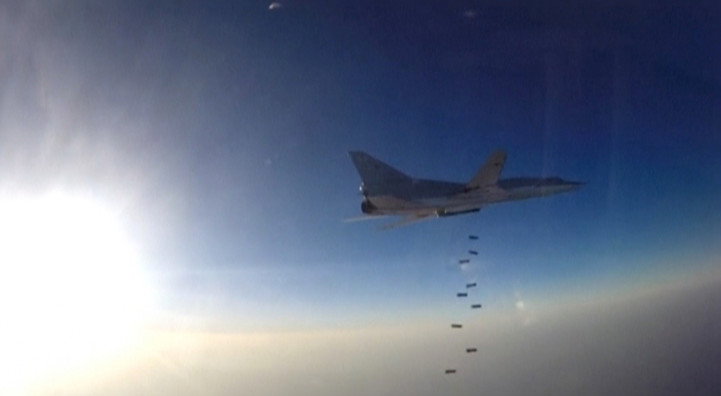 He had further added that the Russian representatives are "in a very active stage of talks with our American colleagues."
Tehran and Moscow are two of the staunchest allies of President Bashar al-Assad and have firmly opposed international calls for Assad to step down from power in a bid to resolve a civil war that began in March 2011 that has killed more than 290,000 people. Iran is Syria's closest ally in the region and has given financial, military and political support to the regime.