Russian mercenaries are allegedly being recruited to fight against Islamic State (Isis) fighters in Syria by an obscure military company, despite Kremlin denials, according to reports.
Moscow states its operation in the Middle East is aerial only, bar a small number of military advisers, who help strategically. Officially, 19 Russian men have died in Syria, but a number of former mercenaries have claimed this number could be in the hundreds.
According to a report by Sky News, the men said they had been recruited to join the fight in Syria by a company called Wagner. The men were paid £3,000 ($3,901) a month for their services in fighting the extremists.
The mercenaries are thought to use a military base in Molkino, southern Russia, and Russian military transport planes to transfer to the Middle East bases. They are trained for one or two months before they arrive — and some say they fought in the recapture of the ancient city of Palmyra.
The Kremlin turned the successful operation into a propaganda symbol of its campaign in Syria, which they initially claimed was part of a battle against IS (Daesh), but was soon revealed to have all rebel groups opposing Syrian President Bashar al-Assad in its sights.
Two members of the group, Alexander and Dmitry, spoke to Sky News about their experiences working for Wagner. Alexander said: "Most people who go there for the money end up dead. Those who fight for ideals, to fight against the Americans, American special-forces, some ideology — they have a better chance of survival."
"Approximately 500 to 600 people have died there," said Dmitry. "No one will ever find out about them....that's the scariest thing. No one will ever know."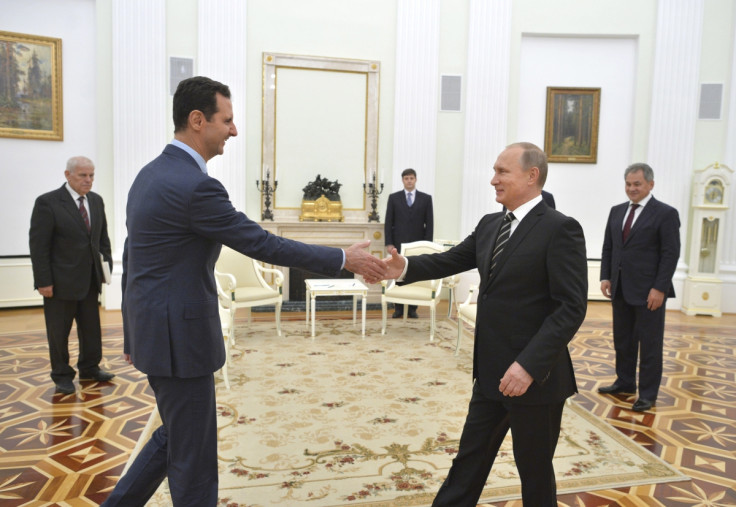 Private military companies are banned under the Russian constitution. Sky News quoted St Petersburg-based newspaper Fontanka that believes a former special forces soldier known as Nikolai Utkin runs the company.
Alexander added that some of the recruits had never fired a gun. He said: "If the person hasn't been [in] the army, he is trained from level zero. They're taught to be infantrymen — the usual cannon fodder. If the person has served in the artillery, reconnaissance, assault brigades — his skills are polished ... they teach you how to drive and use absolutely all the equipment they have."
Dmitry said around 900 other recruits joined him in Syria. Alexander claimed he was part of the forces that liberated the city of Palmyra and said: "During the storming of Palmyra, we were used as cannon fodder.
"Reconnaissance went forward first so they could observe and report. I knew three in that group – two died before they got to the city. From my assault company, 18 died. After us, those chickens from Assad's army followed and finished the job but we did most of the work."