Russian foreign minister Lavrov mutters 'f***ing morons' during Saudi conference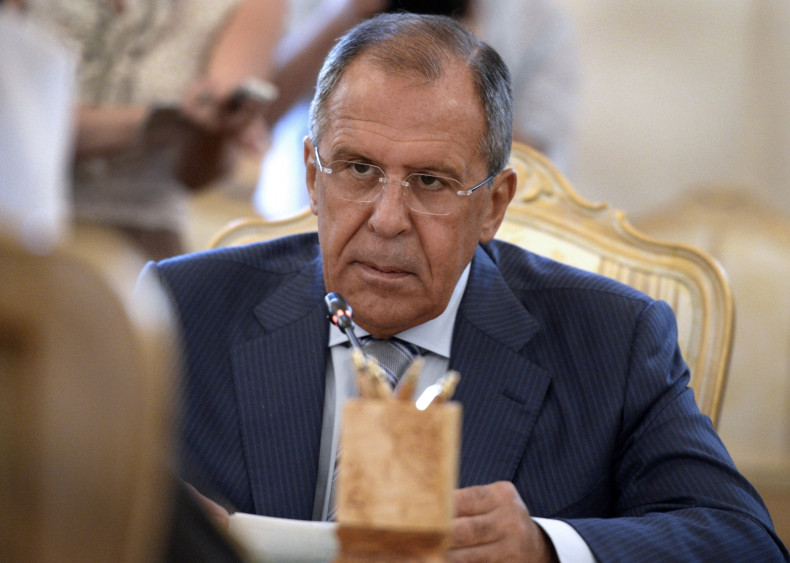 Russian foreign minister Sergei Lavrov was caught muttering "fucking morons" in a microphone during a meeting with Saudi Arabian officials on the threat posed by Islamic State in Syria.
Footage has emerged of Lavrov at the conference in Moscow on Tuesday (August 11), in which while waiting for statements to be translated into Arabic he checks his mobile phone, makes notes, rubs his forehead, and says in Russian "f***ing morons ", apparently not realising that a nearby microphone was turned on.
It was not clear who Lavrov was referring to, and his spokeswoman said that discussions with Saudi Arabian foreign minister Adel al-Jubeir went well.
Earlier, the two had failed to resolve a long-running dispute on whether Syrian President Bashar al-Assad should remain in power, with the Saudis insisting that he leaves office, and Russia arguing for his regime to be a key part of a regional coalition to defeat Islamic State.
"Really? And he used to accuse me of undiplomatic language," former US ambassador to Russia Michael McFaul wrote on Twitter, as the subject of who the insult was directed at was discussed on social media.
Lavrov's spokeswoman insisted on only answering questions about the talks. "I cannot comment on what's not related to the essence of the talks," she said. "Interjections, noises, sneezing — I think it's unnecessary to comment on lip-reading. Everyone hears differently."
Reuters photographers present said that Lavrov frequently expressed irritation with photographers, and that the insult could have been directed at them.