The US, Russia and Saudi Arabia have held trilateral talks in Qatar in an attempt to find common ground in the fight against Isis, as well as negotiating the trickier subjects of Iran and Syria.
US Secretary of State John Kerry, Russia's Foreign Minister Sergey Lavrov and Saudi Arabia's Foreign Minister Adel al-Jubeir spoke at the Gulf Cooperation Council (GCC) summit in Doha.
The GCC comprises Qatar along with Bahrain, Kuwait, Oman, Saudi Arabia and the United Arab Emirates.
The US and Russia found common ground when they agreed to provide support for Gulf Arab States in the region and speaking after the meeting, the Arab states endorsed the US agreement with Iran.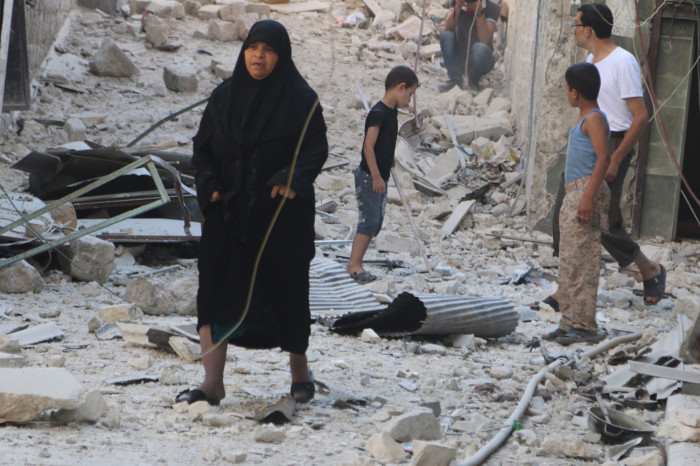 "This was the best option among other options — to come up with a solution . . . through dialogue," said GCC head and Qatari Foreign Minister Khalid bin Mohammad al-Attiyah.
"We are confident that all the efforts that have been exerted make this region very secure, very stable."
However the atmosphere was less cordial when discussions turned to the ongoing civil war in Syria.
Yesterday the US appeared to suggest it would strike at Syrian government troops when it announced it would defend moderate Syrian rebels against attack.
However today Russia condemned the change of strategy. At a news conference with Qatari Foreign Minister Khalid al-Attiyah, Lavrov said: "this position is a violation of international law and represents an obstacle on the road to forming a united front to fight terrorism, including Islamic State and al-Nusra Front."
Russia, a key ally of al-Assad's Syrian regime, reaffirmed its support for the governments of both Syria and Iraq.
"We provide military and technical support to the Syrian government to fight this danger (Islamic State), just as we provide this support to Iraq to fight Islamic State," said Lavrov.
However in a statement the US Department of State said that " President Assad has lost all legitimacy."
The US statement went on: "The [GCC] Ministers also noted the regime's relentless violence against its own people, including the use of barrel bombs and chemical weapons."