A recent newspaper poll asking Russians for their explanations or understanding of the recent meteor impacting the country has turned up some interesting answers. The meteor, which hit the Ural Mountains region of central Russia, triggered panic across the nation, with some believing it was an attack by Unidentified Flying Objects (UFOs).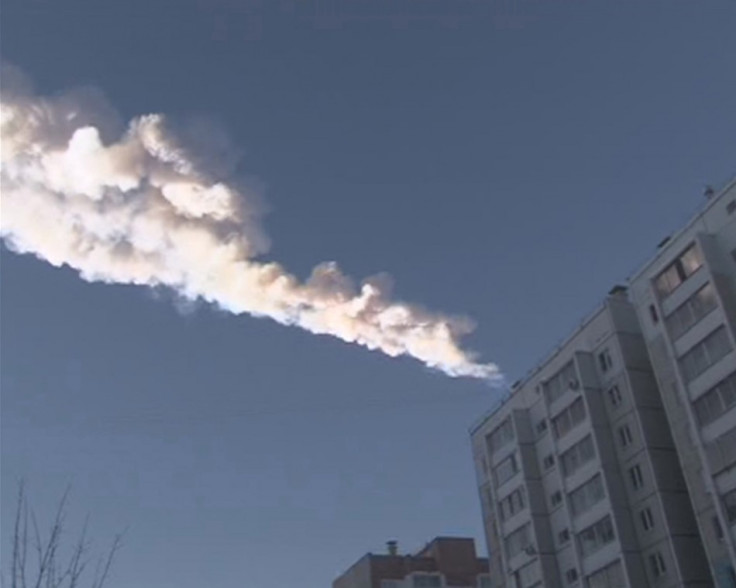 Officially, it was declared a single meteorite.
"There was no meteor shower over the Urals, as it was reported earlier - there was only one meteorite. It burned as it was passing through the lower atmosphere," an official told the Interfax news agency, which had earlier reported that it was a meteor shower.
However, the poll suggests at least 50 percent of the population believed otherwise. And these explanations ranged from a possible US secret weapons test to a message from God Almighty and, of course, UFOs.
Alexei Grazhdankin, the deputy director of a Moscow-based polling agency Levada Center, said: "We have no scientific polls on what people think about the Chelyabinsk event last week, but it's safe to assume the majority of Russians accept that it was a meteorite."
"However, our past surveys show that up to 25 per cent of Russians do believe in UFOs. A lot of our people just prefer not to accept the safe explanations they were taught at school. Even when all necessary information is available, they don't want to believe it," he added.
Russian Meteor Shower: Strike Recorded on Nuclear Warning Systems
CS Monitor reported the Russian meteor was the largest infrasound event recorded in history. Infrasound centres located around the world are a part of the Comprehensive Nuclear-Test-Ban Treaty Organisation, which monitors any violation of nuclear use by countries. Of the 45 infrasound centres, 17 recorded the meteor blasts, making it the largest ever detection.
The furthest station to record the infrasound was in Antarctica, located 9,320 miles away from the impact site. The previous largest detection was the meteor explosion in Sulawesi, Indonesia in 2009, where 15 centres recorded the infrasound that radiated from the crash.