Russian military reveal 'microwave gun' capable of disabling drones and warheads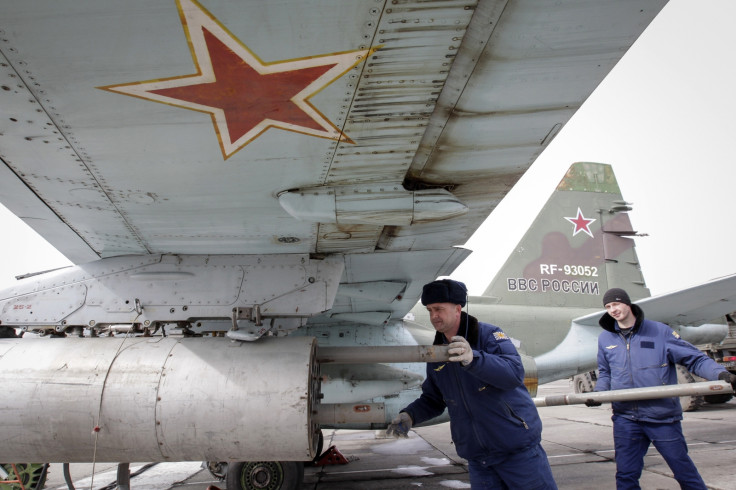 A private demonstration of the machine's capablities took place at the Russian Defence Ministry's Army-2015 expo.
"The new system is equipped with a high-power relativistic generator and reflector antenna, management and control system, and a transmission system, which is fixed on the chassis of BUK surface-to-air missile systems.
"When mounted on a special platform, the 'microwave gun' is capable of ensuring perimeter defense at 360 degrees," said a spokesman for the Kremlin-owned United Instrument Manufacturing Corp, according to Sputnik News.
As well as its reported capabilities for taking out drones and warhead, the 'microwave gun' is said to disrupt radio frequencies and "deactivate the equipment" of low-flying planes, the report said.
The system has a range of 10 kilometres (6.2 miles) and can be fired in any direction.
"This mobile microwave irradiation complex performs off-frequency rejection of electronics aboard low-altitude aerial targets and warheads of high precision weapons," a source in Rostech Corporation told TASS.
"In terms of performance capabilities, the complex has no competitors in the world," the source said in a Russia Today report. All the equipment is mounted on a tracked Buk missile air defense transportation platform.
The newest Russian military aircraft, the Yak-130 is also on show at the Army-2015 expo, an international military forum that will take place at the 'Patriot' military amusement park between June 16 and 19.
The Kremlin will also add hundreds of drones to its military by 2025 and unveil the new Armata T-14 tank. It is said to have ceramic armour which is 50% stronger than traditional equipment, a powerful 125-millimetre cannon and an electronic warning system to head off potential mechanical problems.
These are all part of Vladimir Putin's plans to modernise Russia's army. The president is allocating unprecedented amounts of secret funds to enhance Russia's largest military buildup since the Cold War, according to data from Bloomberg.
The part of the federal budget that is so-called black - authorised but not itemised - has doubled since 2010 to 21% and now totals 3.2 trillion rubles ($60 billion), according to estimates by the Gaidar Institute, an independent think tank in Moscow.
"We cannot fully grasp Putin's intent," said U.S. Air Force General Philip Breedlove, according to the Defence Department's website.
"What we can do is learn from his actions, and what we see suggests growing Russian capabilities, significant military modernisation and an ambitious strategic intent."
© Copyright IBTimes 2023. All rights reserved.