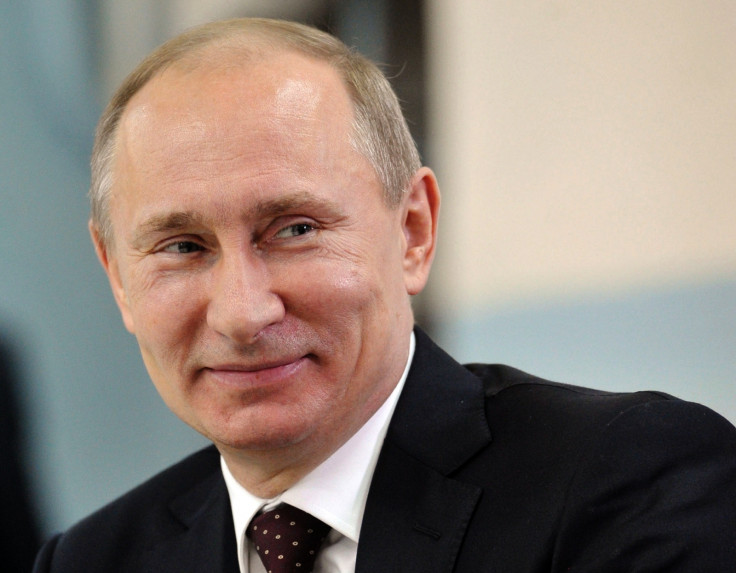 Russian president Vladimir Putin has slammed the leak of the so-called "Trump dossier", a document containing a series of unverified and lurid claims about the president-elect, by saying those behind it are "worse than prostitutes."
The dossier in question, leaked by Buzzfeed on 10 January, accused the incoming US commander-in-chief of "perverted sexual acts" and being part of an "extensive conspiracy" with the Kremlin. It claimed Putin had amassed a slew of compromising material on Trump.
The document was reportedly authored by a former MI6 operative called Christopher Steele, who has since gone into hiding. Despite some criticism, many intel experts believe Steele to be a reliable source of information based on his past work. It is yet to emerge exactly who commissioned the research.
Now, in a speech given in Moscow on 17 January, Putin brushed off allegations that his intelligence services were involved in collecting blackmail material on Trump. "I have no reason either to criticise him, or to defend him," Putin said.
However, according to state news outlet Tass, the Russian president also made a number of references to prostitution – eventually turning to address the unverified claims that Trump once hired escorts to perform "golden shower" sex acts.
He said: "People who order fakes like this, which are currently being spread against the US President-elect, are fabricating and using them in the political struggle. They are worse than prostitutes."
He continued: "They [who ordered it to be made] have no moral restraints whatsoever. Incidentally, Russia constantly deals with such people, with our opponents.
"The fact that such methods are used against the US president-elect is, of course, a unique case as this has never been [done] before. This speaks about a considerable level of degradation of the political elites in the West, including in the United States."
The assertion that compromising material, referred to as 'kompromat' in Moscow, is a "unique case" is a strange one to make, given the known story of Yuri Skuratov – the former prosecutor general of Russia who was himself the victim of such an act.
Nevertheless, Putin rejected the reports about Trump's alleged meetings with escorts which, according to the leaked dossier, took place in an FSB-controlled hotel in Moscow, the Ritz Carlton, during a 2013 Miss Universe competition.
"First of all, he is a grown-up man and, secondly, he is a person who has dealt with organising beauty pageants for many years and has communicated with the world's most beautiful women," Putin said.
"I can imagine with difficulty such a thing that he [Trump] immediately headed off for the hotel to meet with our girls of reduced social responsibility. I doubt that Trump fell for that."
President-elect Trump is set to officially enter the White House on 20 January.