Putin's 'snooping' bill claims first victim as major VPN ceases service in Russia
President Vladimir Putin signed a new anti-terror and surveillance bill into law in July.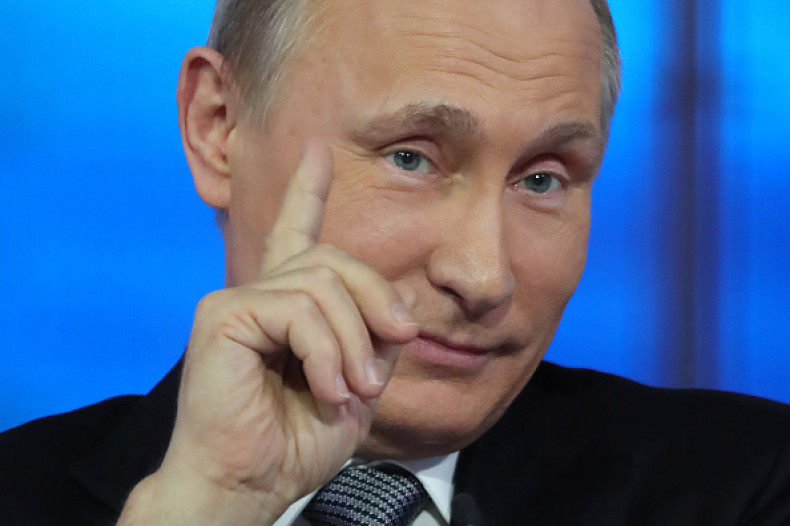 A major VPN service has ceased all operations in Russia after its servers were seized "without notice or any type of due process" thanks to a recently-passed anti-terror and surveillance bill that demands firms log web traffic for up to a year.
Private Internet Access, which operates in numerous countries around the globe, maintains a strict 'no log' policy when it comes to managing its virtual private network (VPN), which users can rely on to grant an extra degree of privacy online.
"We believe that due to the enforcement regime surrounding this new law, some of our Russian servers were recently seized by Russian authorities, without notice or any type of due process," the firm said in a blog post. "We think it's because we are the most outspoken and only verified no-log VPN provider."
It continued: "Luckily, since we do not log any traffic or session data, period, no data has been compromised. Our users are, and will always be, private and secure. Upon learning of the above, we immediately discontinued our Russian gateways and will no longer be doing business in the region."
The VPN provider said the move had now resulted in a "preventive security update" and that improved security measures and client application updates will be introduced to "mitigate circumstances like this in the future." It added that manual configurations of the VPN now support the strongest and most up-to-date encryption standards.
The Russian snooping legislation, which passed in the nation's parliament on 24 June, forces communications providers and internet firms to store records for six months. Metadata, meanwhile, will now be held for three years and be accessible to security services like the Federal Security Service (FSB). It was officially signed into law by president Vladimir Putin on 7 July.
Bill similar to one in the UK
While many of the proposals have been lambasted by telecommunications firms, the nature of the bill is strikingly similar to the UK's own Investigatory Powers Bill, currently passing through parliament and expected to be introduced into law by the end of the year.
Many firms in Russia have complained about the extra expense and additional infrastructure the proposals will force upon them. According to The Financial Times, Shamil Baigin, a spokesman for MTS, one of Russia's largest communications providers said the move puts the industry "on the brink of collapse."
Edward Snowden, former NSA contractor-turned-whistleblower, who currently is living under asylum in Russia, branded the proposals as "repressive" and said it was a "Big Brother law."
On 7 July, as the bill was signed, he tweeted: "Signing the #BigBrother law must be condemned." In an update, he wrote: "People ask if I fear retaliation for my criticism. I do. But it did not stop me from criticizing the White House, and will not stop me here."