Plummeting oil prices and Western sanctions have hit the Russian economy, which contracted 1.9% in the first quarter of 2015, compared with the same period in 2014.
However, the figures, released on 15 May by the Federal Statistics Service, Russia's statistics agency, are better than the expected 2.6% forecast by economists, and the 2% predicted by Prime Minister Dmitry Medvedev.
Russia's First Deputy Prime Minister Igor Shuvalov was quoted in the Wall Street Journal as saying that the country's economy had sidestepped the worst-case scenarios. "That is not to say that everything is great - the economy is in a difficult situation - but there is no such state of crisis for which we were preparing our anti-crisis plan," Shuvalov said.
Capital Economics, in a research note, said: "The best that can be said about [first quarter] GDP data from Russia is that the economy has avoided outright collapse and is, instead, merely on the cusp of recession."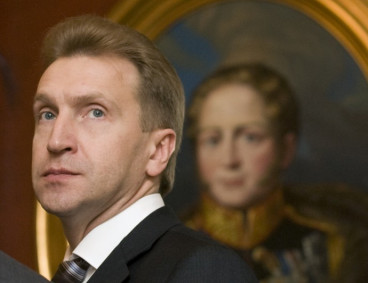 "There's not much here to justify the growing optimism of both policymakers and some of the more bullish analysts in the market ... The economy is still on course to contract by around 2.5% or so in 2015."
It added that although financial market conditions had stabilised in recent months, "key vulnerabilities remain and, with fiscal policy still set to tighten, the growing confidence among policy makers that the economy will return to growth over the coming months looks overdone".
Craig Botham, emerging markets economist at Schroders, introduced further a note of caution, saying that while the contraction was "better than expected, this is still a painful fall for any economy. Further contraction seems inevitable given the lagged effect of monetary policy and the fiscal tightening underway".
Russia's central bank, meanwhile, has been forced to extend until 1 October tough economic measures introduced when the country's banks were hit by Western sanctions imposed after the annexation of Crimea and the fighting in Ukraine.
The country's economy has also been hit by a weak rouble – its value has slumped 30% against the US dollar over the past year - which has hit spending.